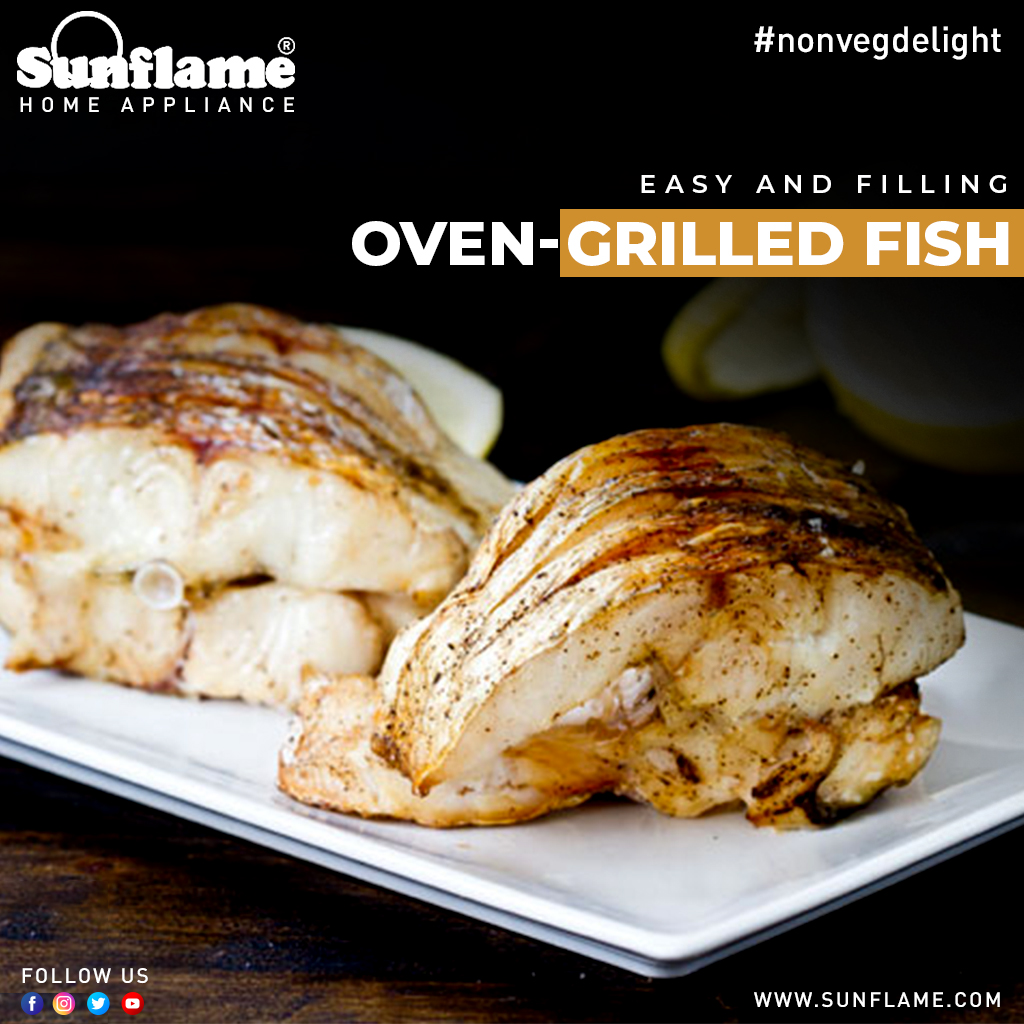 Oven Grilled Fish
Makes 2 servings
1 pound fish
Salt and freshly ground black pepper
ground lemongrass, optional
herbs, like thyme, oregano, optional
1 tbsp olive oil or butter
For Serving
1/4 cup sour cream
2 cloves garlic, minced
salt
lemon sauce or lemon slices
Directions
Score the surface of the fish with a sharp knife in 3 or 4 places, to help the flavors penetrate better. Sprinkle with salt, pepper, lemongrass and herbs if used, on all the sides of the fish as well in the inside. Place them into a bowl, cover with foil and refrigerate overnight.
oven grilled fish step 1Preheat oven to 450 F (230 C), grill function.Place the fish over the rack of the oven and place the rack on a baking tray lined with parchment paper or aluminum foil, so all the grease can drip there. Sprinkle a little butter or vegetable oil over the fish. Place in the preheated oven.
oven grilled fish step 2Let the fish cook for about 20-30 minutes or until the skin is crispy and a bit golden. Make sure you keep an eye on it as you don't want to let it burn.Meanwhile prepare the sour cream mixture, by combining sour cream with minced garlic and salt.Remove the fish form the oven and serve with the sour cream mixture, some lemon sauce or simply some lemon slices alongside you favorite side dish.
Source: https://www.homecookingadventure.com/recipes/oven-grilled-fish