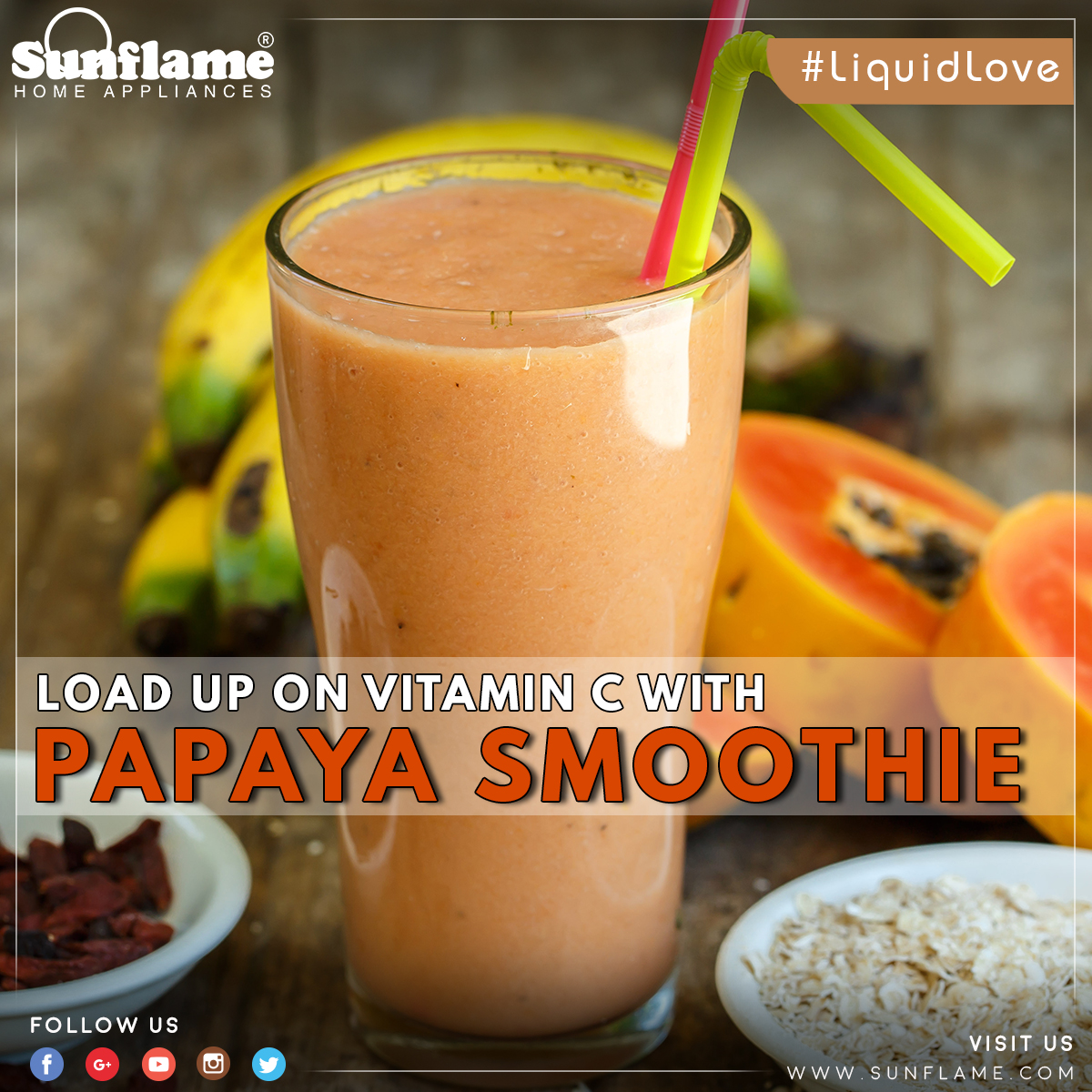 INGREDIENTS
1 ripe papaya
1/2 cup milk
3 tablespoons lime juice
1/2 teaspoon lime rind
1/4 cup sugar
1/2 teaspoon vanilla extract
1/2 cup crushed ice
Garnish: Lime wedges
INSTRUCTIONS
Peel the papaya, then cut it in half lengthwise and remove the seeds. Coarsely chop the flesh.
Place the papaya chunks and everything except the lime wedges into a SUNFLAME JMG SUPREME.
Mix on high speed for 20 to 30 seconds until the mixture is smooth and thick.
Pour the smoothie into tall frosted glasses. Garnish with lime wedges, and serve at once.
Like us on Facebook & stay posted on delicious recipes: www.facebook.com/sunflameindia