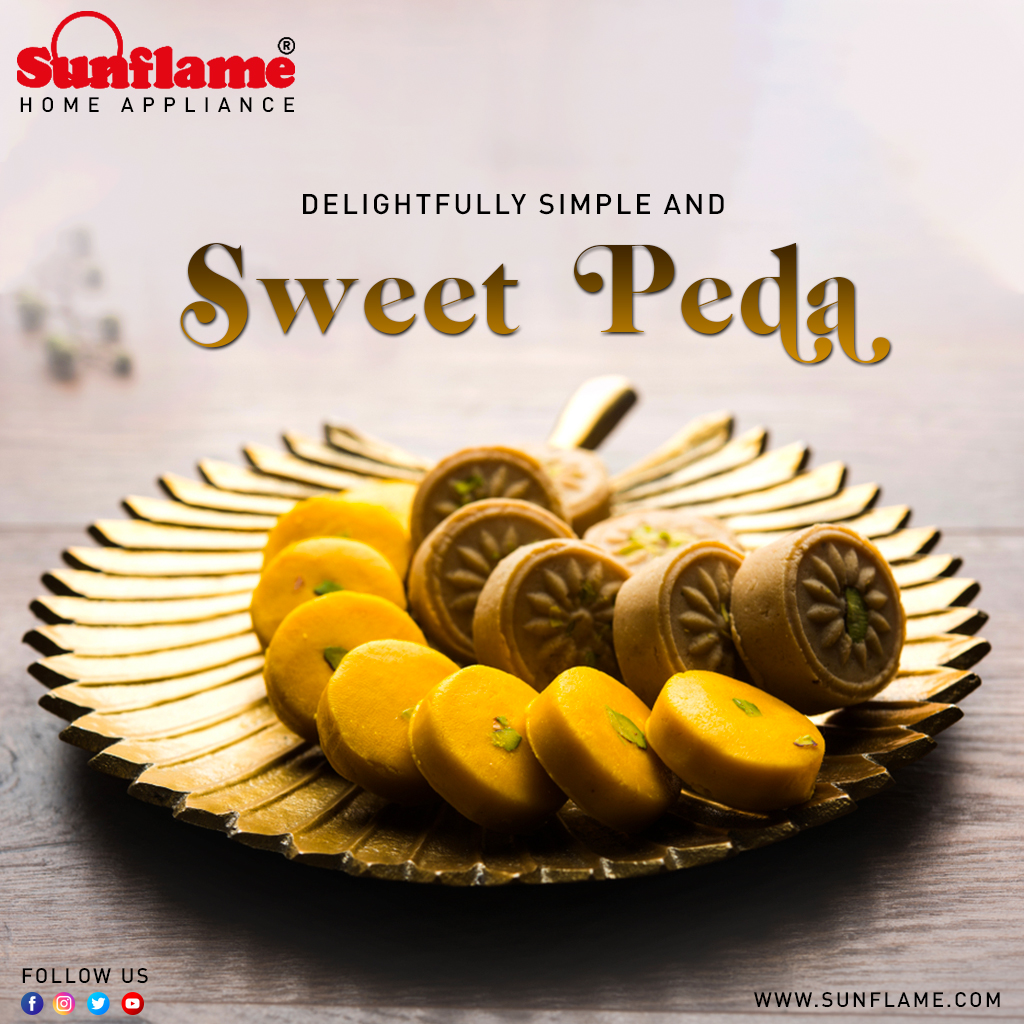 Ingredients needed for Milk Peda
(Makes 24)
Milk powder – 2 cups
Ghee – 2 tbsp
Condensed milk – 1 can
Sugar – 2 tbsp
Cardamom powder – 1 tsp
Saffron – a pinch
Almond and pistachio slivers for garnishing (optional but recommended)
How to make Milk Peda
Mix milk powder, condensed milk and sugar in a pan.
Heat on low flame.
Add ghee, cardamom powder and saffron.
Cook till the mixture starts to leave the sides of the pan.
Remove from heat and cool for 15-20 minutes.
Grease your hands with ghee and make small rounds.
Press the rounds a little bit.
Garnish with almond and pistachio slivers.