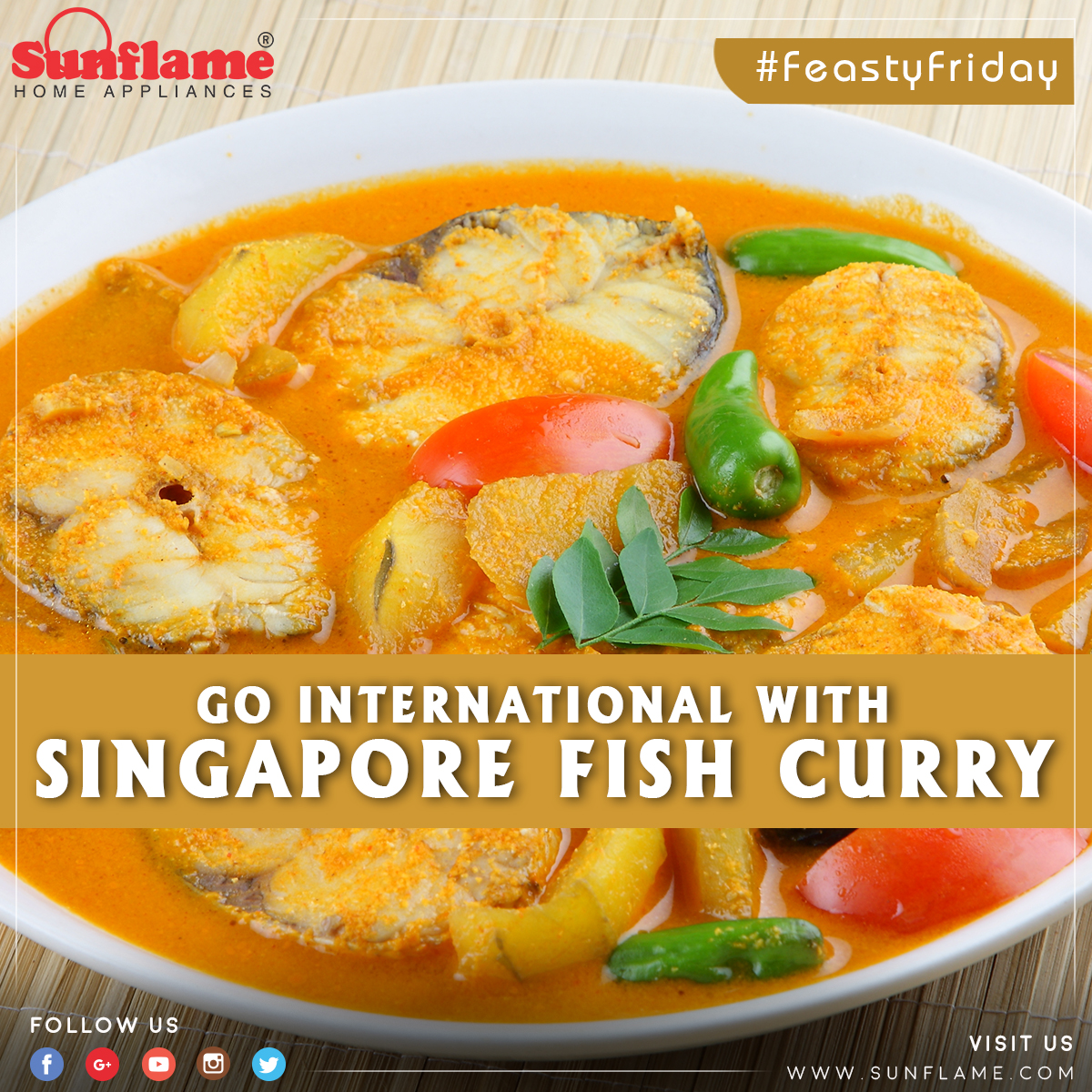 INGREDIENTS
800 g fish - (See notes)
Juice of 1 lime
4 tbsp Cooking oil
2 onions - sliced
2 green chillies - sliced
3 tomatoes - quartered
Vegetables of your choice (I usually either use okra or eggplant)
3-4 tbsp tamarind juice (See notes)
¼ cup coconut milk or cream
¼ tsp mustard seeds
¼ cup chopped mint
¼ cup chopped cilantro
Curry leaves (omit if not available)
Ingredients To Be Blended Into A Paste
2 large onions
5 cloves of garlic
25 grams dried red chillies - deseeded and soaked in hot water for 10 minutes
2 cm slice of ginger
4 tbsp fish curry powder
INSTRUCTIONS
Cut the fish into individual slices.
Rub the fish pieces with some salt and juice of a lime. Keep them aside for 10 minutes and give it a quick rinse.
In a SUNFLAME HAND BLENDER SF - 644, add the ingredients that are supposed to be blended with some water and process to make a thick paste.
Add 4 tbsp of oil in a wok and fry the curry leaves and sliced onions till golden.
Once done, add in the green chillies and mustard seeds and fry for another minute.
Add in the blended paste, season with salt and continue frying for about 15 minutes till the curry paste smells delicious.
Add in tomatoes and the vegetables and cook for 5 minutes.
Slowly drop in the fish and simmer for about 10 minutes.
Once cooked, pour in the tamarind juice and season with more salt if required.
Finally, add in the coconut milk/cream and top with the mint and cilantro.
Serve with rice or bread.
Like us on Facebook & stay posted on delicious recipes: www.facebook.com/sunflameindia