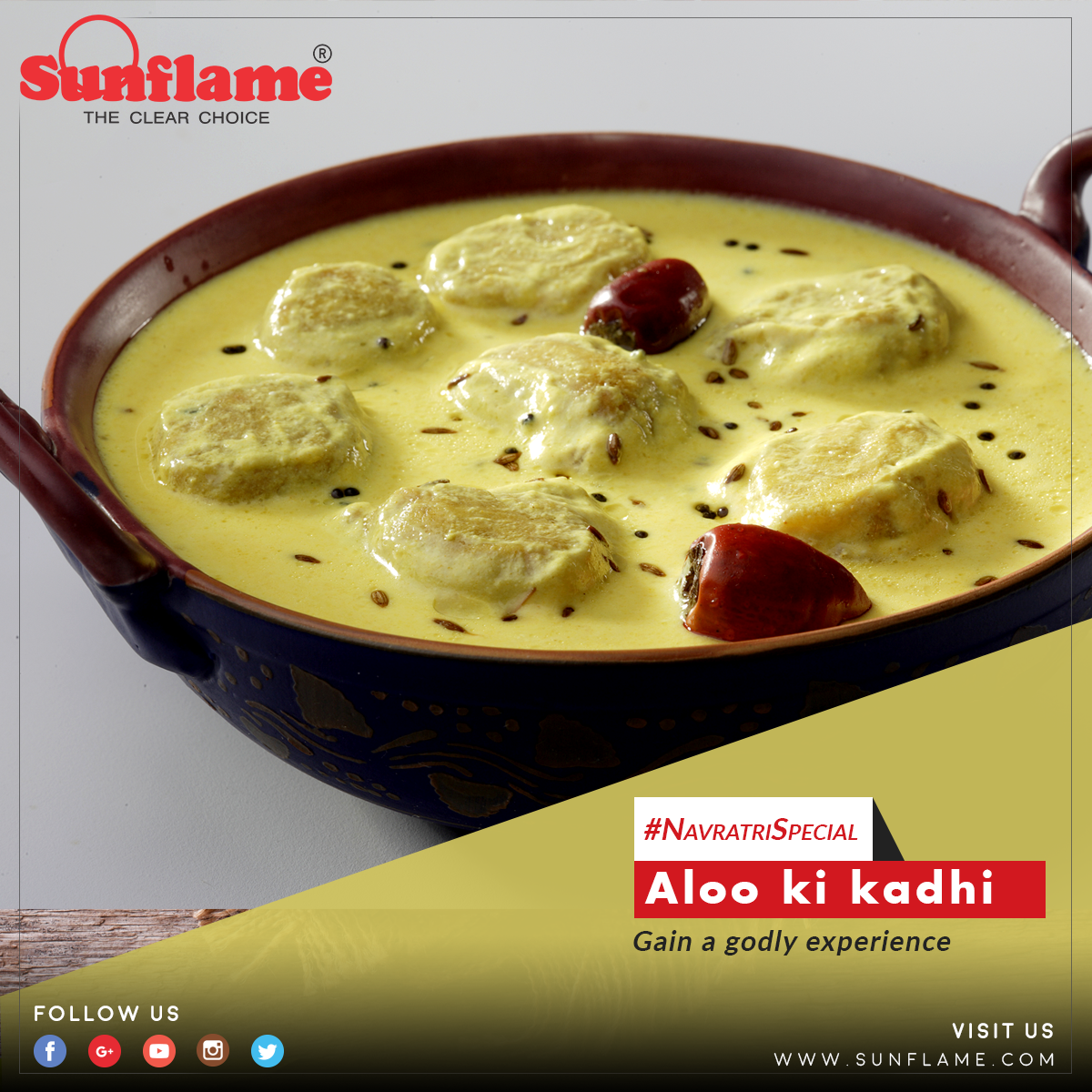 INGREDIENTS
1/2 Kg Potatoes (peeled& mashed smooth), boiled
2 tsp Rock salt
1/4 tsp Chilli powder
1/2 Cup Singhare ka atta
For deep-frying Oil
1/2 Cup Sour yogurt
1 sprig Curry leaf
1/2 tsp Cumin seeds
2 Whole red chillies
1 Tbsp Ginger, chopped
1/2 tsp Coriander powder
4 Cups Water
For garnishing Coriander leaves
INSTRUCTIONS
1.Mix the potatoes, 1/2 teaspoon salt, chilli powder and singhare ka atta into a thick batter.
2.Put aside 1/4 of the mixture and the rest will be made into pakoris.
3.Heat oil till a drop of batter dropped in comes up at once.
4.Drop spoonfuls into oil, lower the flame and fry to a golden colour.
5.Drain on an absorbent paper and keep aside.
6.Add the yogurt to the remaining mixture, make a smooth paste and mix in water.
7.In a heavy-based pan, reheat 2 tbsp of the same oil, add curry leaves, cumin seeds and whole red chillies.
8.When slightly darkened, add ginger and sauté a little.
9.Add the yogurt mixture, salt and coriander powder and bring to a boil and then simmer over low flame till it thickens a bit; stirring frequently to avoid scorching.
10.Add the pakoris, simmer a couple of minutes more and serve hot, garnished with coriander leaves.
Like us on Facebook & stay posted on delicious recipes: www.facebook.com/sunflameindia