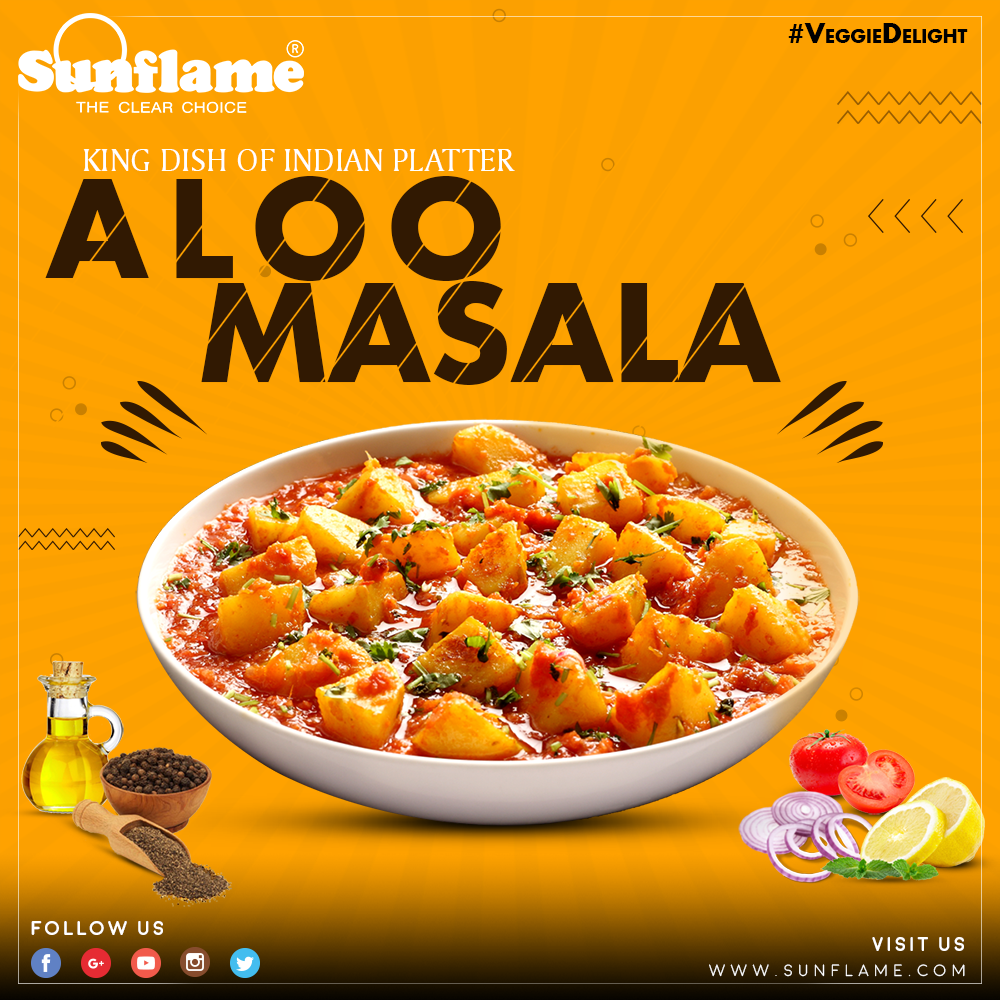 INGREDIENTS
1½ pound yellow potatoes, boiled until fork tender and peeled
2 tablespoons cooking oil (cold pressed canola would be a neutral good choice, while ghee would add richness and a hint of buttery flavor)
1 teaspoon mustard seeds
1 teaspoon cumin seeds
Pinch Asafetida (optional)
½ tablespoon urad dal (optional)
4 or 5 curry leaves, or the zest of 1 lime
½ of hot chili (or more if you like), such as jalapeño or serrano, roughly chopped
1 medium onion, roughly chopped
1 teaspoon ground Turmeric
Salt
5 or 6 sprigs of cilantro, roughly chopped, plus extra leaves for garnish
INSTRUCTIONS
Use your fingers to gently smash the potatoes, giving them a chunky texture. You can use a fork to do this if you like, but be sure to not smash them too much, or you'll loose that lovely, chunky texture.
In a frying pan, heat the oil over medium until it begins to shimmer.
Add the mustard seeds to the hot oil. Once they begin to pop, add the cumin seeds, asafetida, and urad dal. Stir constantly to keep everything moving, and cook until fragrant and starting to brown - just a minute or two.
Stir in the curry leaves or lime zest and chopped chilies, and continue stirring for another 15 seconds.
Add in the chopped onion, turmeric, and 2 big pinches of salt, and stir well. Continue cooking, stirring frequently, until the onion begins to soften and turn translucent.
Add the potatoes, along with ½ cup of water. Gently stir to coat the potatoes in the spices and onions, then cover with a lid and let it cook and steam for a few minutes, or long enough to ensure the potatoes are heated through and the flavors have mingled.
Remove from the heat, and gently stir in the chopped cilantro. If the texture is a little dry for your liking, stir in another splash or two of water.
Give it a taste and add more salt or spices as desired. Transfer to a serving dish, or spoon into a dosa, and garnish with the reserved cilantro leaves.
Like us on Facebook & stay posted on delicious recipes: www.facebook.com/sunflameindia