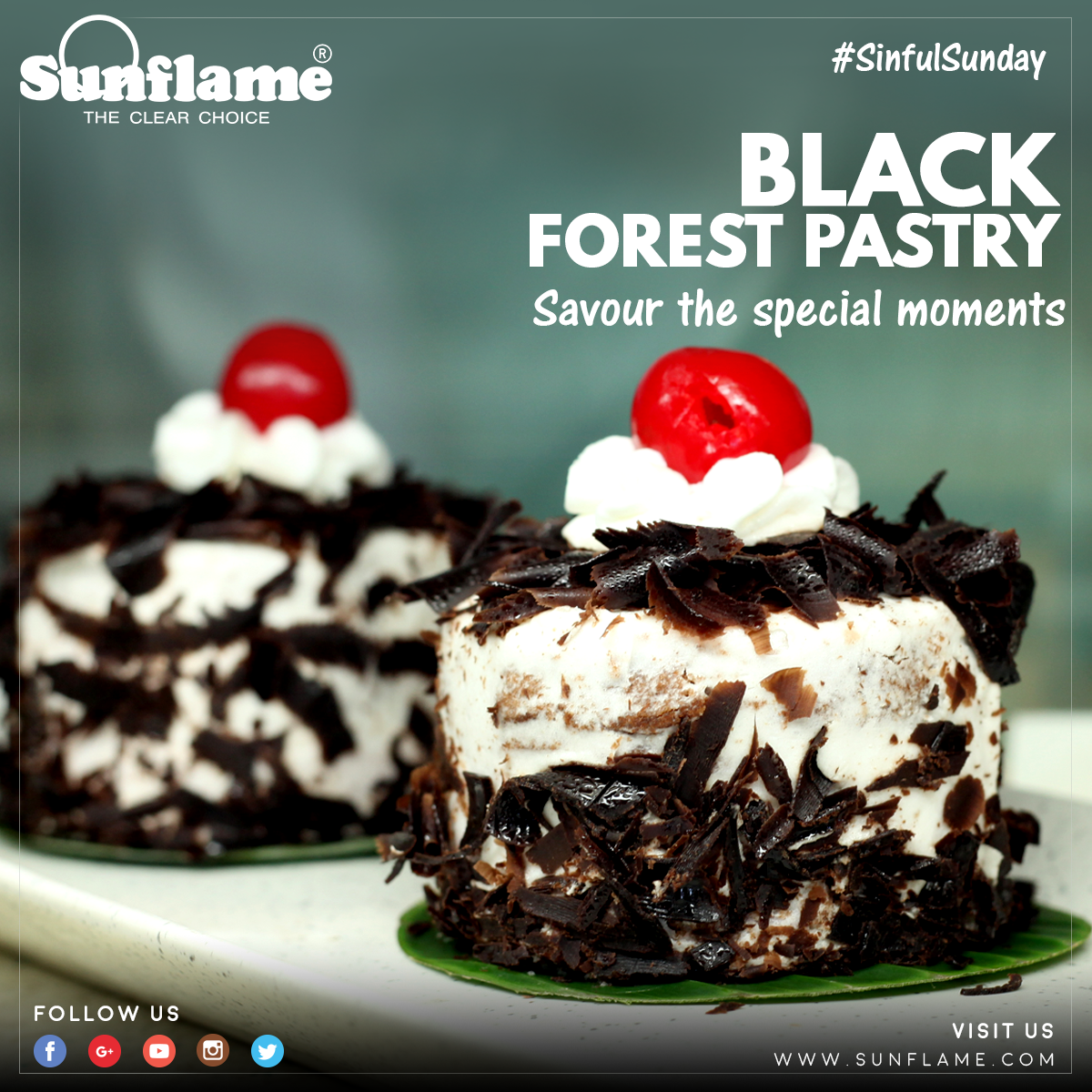 INGRIDIENTS
For Chocolate Cake
1 –1/2 cup All-purpose flour/ Maida
1 teaspoon Baking Powder
1/8 teaspoon Salt
1/4 cup Cocoa powder ( Dairy milk)
2 Egg
1/2 cup Milk
1/2 cup Sugar
1/4 cup Butter
1 teaspoon Chocolate essence
For Cake Foresting
2 cup Heavy Whipping Cream (1 for chocolate frosting and 1 for white cream frosting )
2 tablespoon Cocoa powder
1 teaspoon Chocolate essence
1/2 cup Icing sugar
1/2 teaspoon Vanilla essence
INSTRUCTIONS
Sieve the flour, baking powder, cocoa powder and salt in a broad bowl.
Add egg, milk, melted butter, sugar, chocolate essence into another bowl. Mix it well with a hand blender.
Now add liquid egg-milk mixture to dry ingredients. Mix it well. Grease the baking pan with butter and pour the cake batter into the baking mould.
Bake it in a pre-heated oven at 170 C for 30 minutes. Cool it at room temperature. Invert it on a plate.
Now prepare cream frosting for the cake. Take Cream, icing sugar, cocoa powder and chocolate essence in a bowl and beat it with the hand blender or hand mixing equipment until creams are light, soft and fluffy.
Cut the cake horizontally into two. Spread Chocolate frosting on one part of the cake as shown below in the image.
Now prepare white cream frosting for layering on the top of chocolate frosting. Combine cream, icing sugar and vanilla essence in a separate bowl and beat it until light and fluffy. Spread white frosting on the top of chocolate frosting.
Then sandwich the second layer of cake and apply chocolate frosting and then apply white frosting on top. Don't apply the cream on the sides of the cake.
Cut the cake vertically into three as shown below in the image. Take leftover chocolate frosting in a piping bag and decorate the pastry pieces with flower etc. Sprinkle some grated chocolate. Keep it in the fridge for half an hour to set the cream. Delicious Black forest pastry is ready to serve.
Like us on Facebook & stay posted on delicious recipes: www.facebook.com/sunflameindia