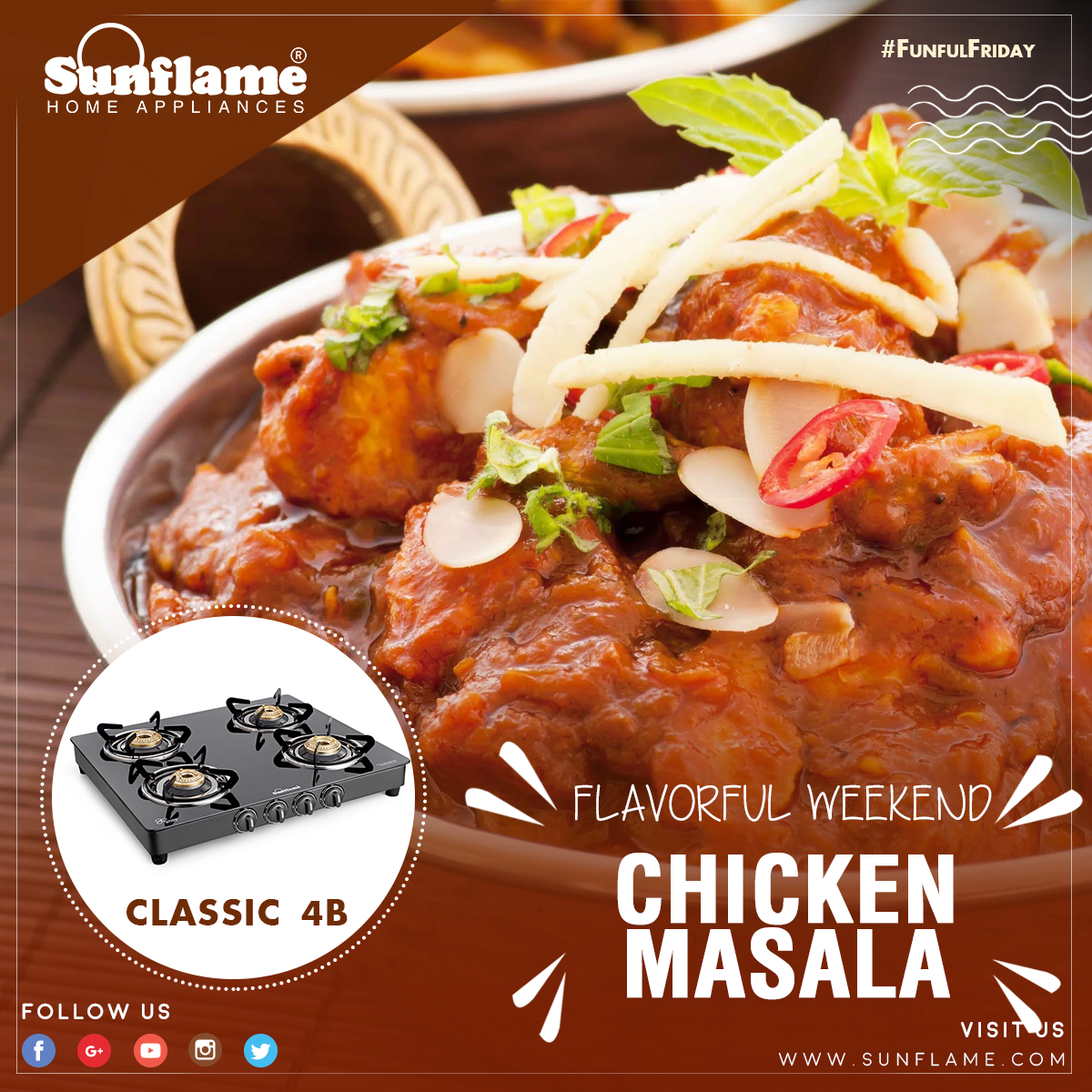 INGREDIENTS
2 tablespoons grapeseed oil
1 onion, finely chopped
2 tablespoons finely chopped fresh garlic
2 tablespoons finely chopped fresh ginger
1 green chile, finely chopped
1 tablespoon coriander seeds
1 teaspoon fenugreek seeds
1 tablespoon garam masala
1 teaspoon Spanish paprika
1 teaspoon turmeric
1 teaspoon salt
1 tablespoon tomato paste
1 pound chicken thighs, boneless
2 cups tomatoes
2 cups chopped potatoes
1/2 cup loosely packed fresh cilantro leaves
2 cups water
INSTRUCTIONS
Put oil in a large saucepan over Sunflame cooktop on medium-high heat.
Add the onion, garlic, ginger, and chillies, and saute for 3 minutes, or until the onions are softened.
Add the coriander seeds, garam masala, paprika, turmeric, and salt and toast for 10 seconds and then add the tomato paste.
Stir well and then add the chicken thighs, turning them frequently as they cook. Add the tomatoes, potatoes, cilantro, and water and mix well.
Bring the mixture to a boil and then reduce the heat to a simmer. Cover with a lid and let cook for about 20 to 25 minutes, or until the chicken is cooked through. Serve the chicken masala with rice.
Like us on Facebook & stay posted on delicious recipes: www.facebook.com/sunflameindia