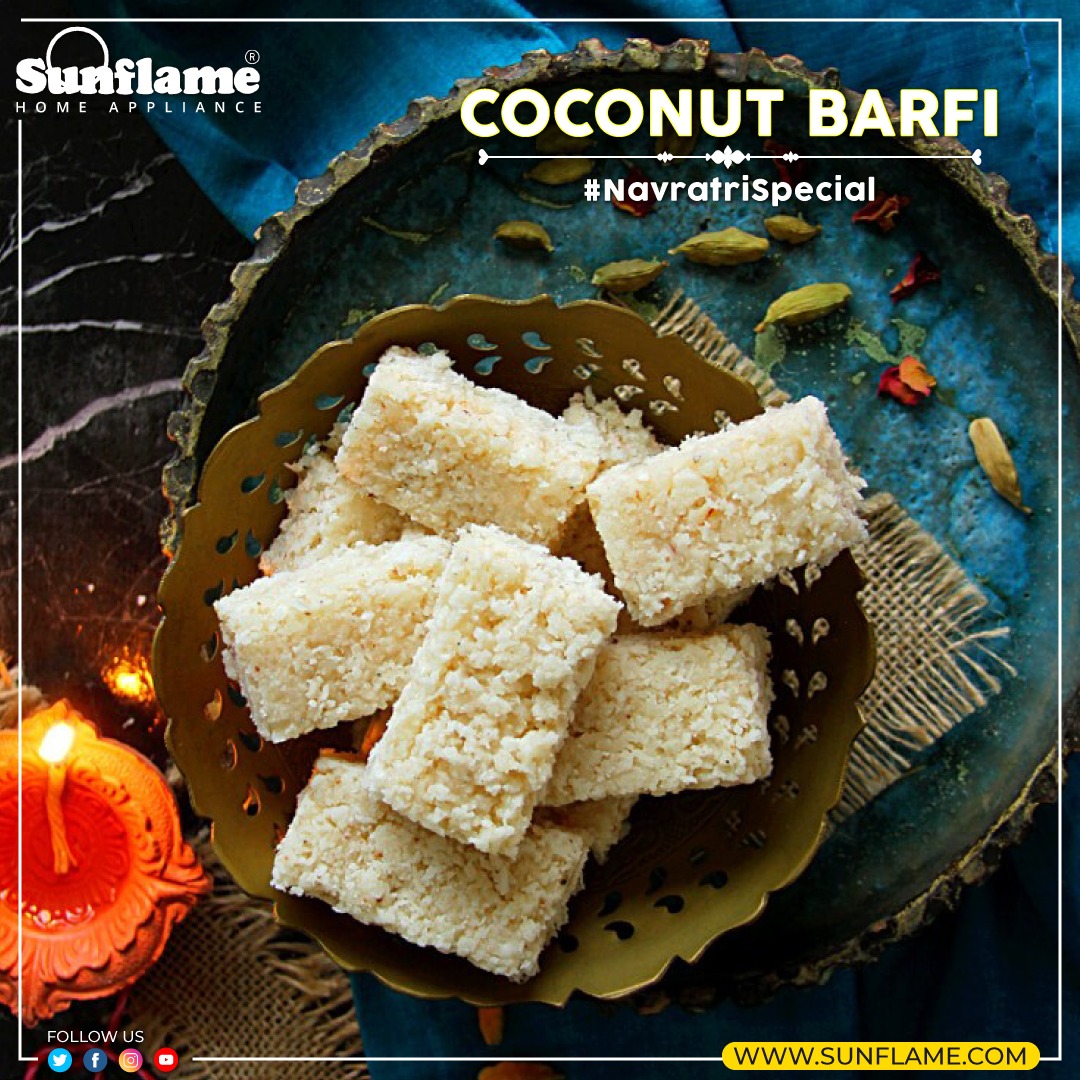 Ingredients:
Freshly grated coconut, mawa, sugar, elaichi powder, pistachios

Method:
Take a cup of mawa and cook it till it turns pink. Allow it to cool.
Simultaneously take a cup of sugar along with half cup of water in a pan and cook it to make thick sugar syrup.
Now add half cup of freshly grated coconut in the sugar syrup and mix it well.
Add mawa along with some elaichi powder to the coconut mixture and mix it properly.
Take some desi ghee and apply it on a plate before you place the mixture in it.
Spread the mixture properly in the plate and garnish it with sliced pistachios and press it a bit. Allow it to cool for 2-3 hours.
Slice the mixture into rectangle pieces and your 'Coconut Barfi' is ready to be served.