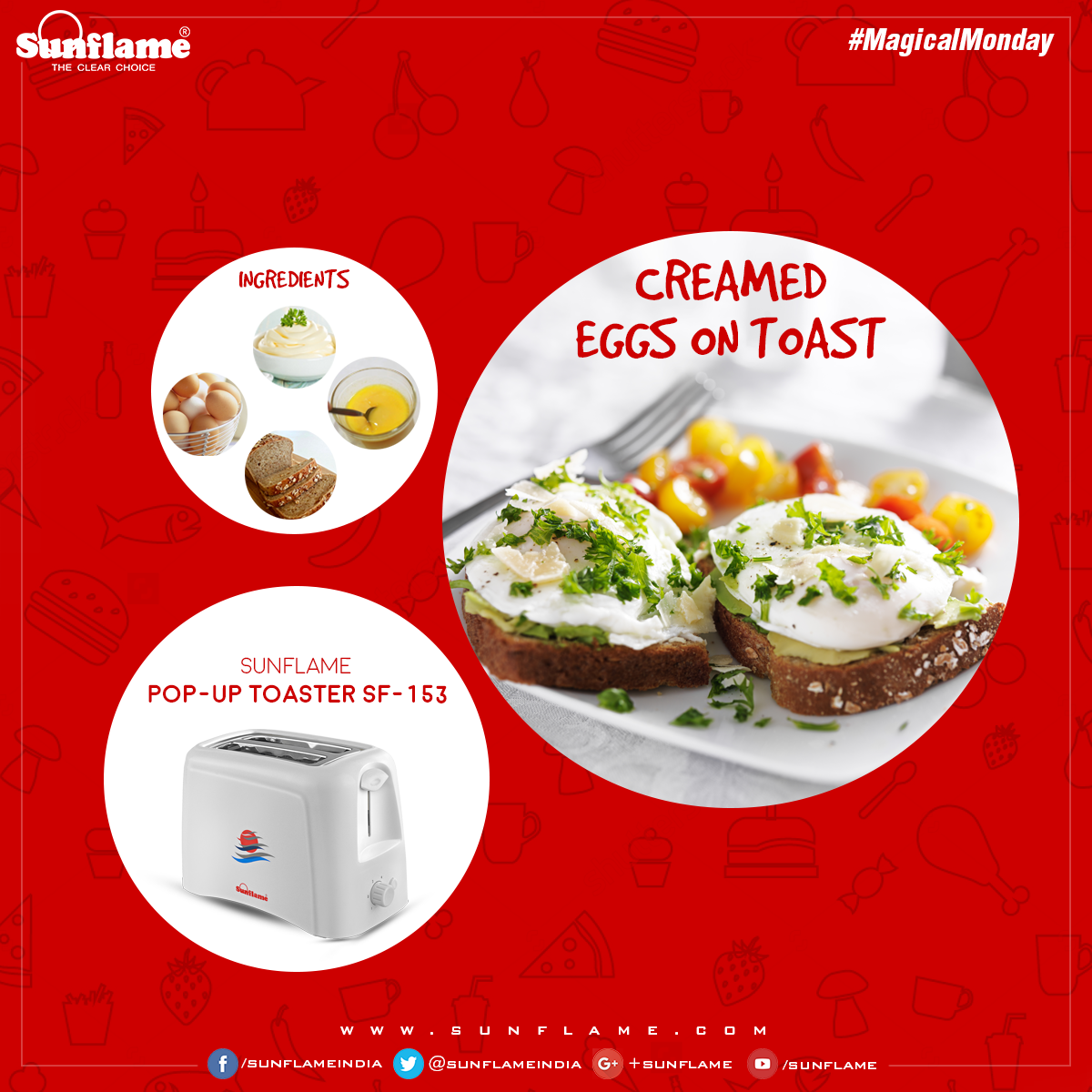 Ingredients:
• 6 eggs
• 2 tablespoons butter
• 2 tablespoons all-purpose flour
• 2 cups milk
• 1/8 teaspoon ground white pepper, if desired
• salt and pepper to taste
• Add all ingredients to list
INSTRUCTIONS:
Place egg in a saucepan and cover with cold water. Bring water to a boil and immediately remove from heat. Cover and let eggs stand in hot water for 10 to 12 minutes. Remove from hot water, cool, peel and chop.
Melt butter in saucepan, add flour until it forms into a ball. Slowly add the milk and stir until the sauce comes to a boil.
Stir the white pepper, salt, black pepper, and chopped eggs into the sauce; stir until the eggs are heated.
Source – http://allrecipes.com/recipe/19718/creamed-eggs/
Like us on Facebook & stay posted on delicious recipes: www.facebook.com/sunflameindia