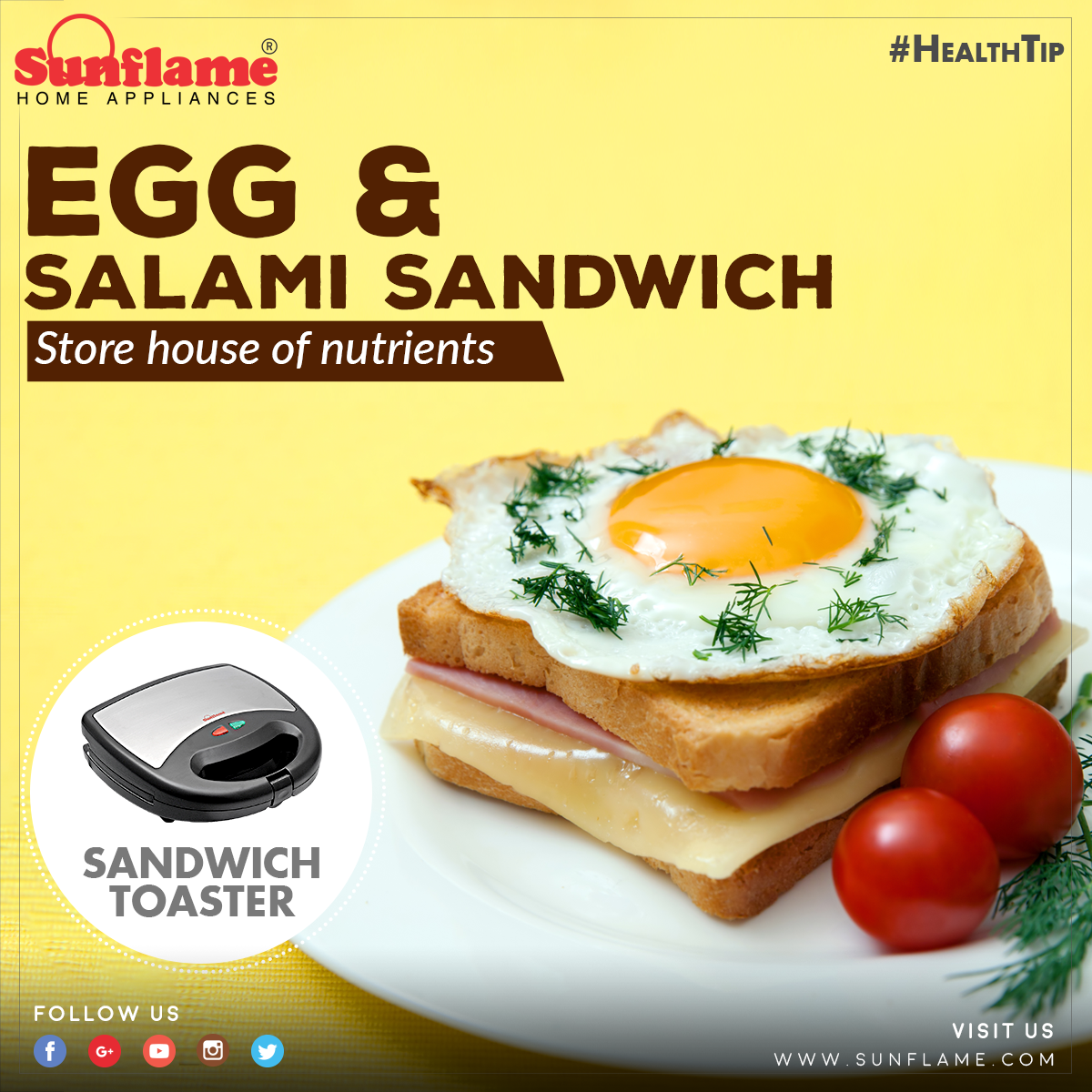 INGREDIENTS
Chicken salami- 4 slices Eggs
2 Olive oil
1tsp Pepper
½ tsp Low fat cheese
2 slices Brown bread
4 slices English mustard sauce
1tbsp Green chillies
2 (chopped) Salt- as per taste
INSTRUCTIONS
Thaw the slices of salami in warm water.
This should take about five minutes.
You can either toss the salami in the pan with a dash of olive oil or just have it uncooked.
Warm olive oil in a flat pan; break two eggs into it. Drizzle salt and green chillies.
Scramble the eggs and cook for 2-3 minutes.
Now take two slices of brown bread and place a slice of cheese in each.
Place two slices of salami on top of the cheese.
Divide the scrambled eggs into two parts and place on top of the salami slices.
Season the eggs with salt and pepper. Apply a coat of mustard on the two other slices of bread.
Like us on Facebook & stay posted on delicious recipes: www.facebook.com/sunflameindia