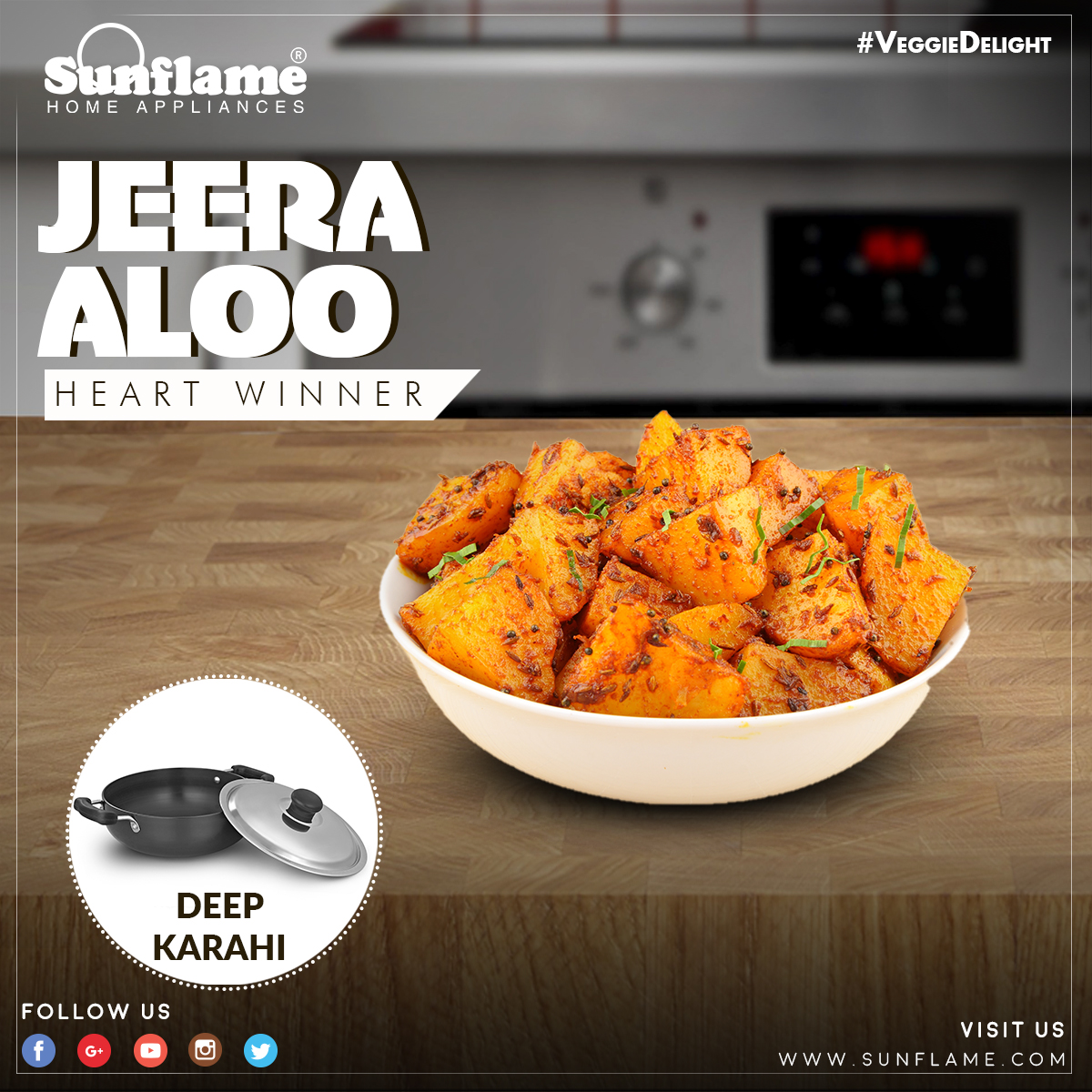 INGREDIENTS
200 gm potatoes
50 ml oil
250 gm onions
10 gm cumin seeds
20 gm ginger
30 gm garlic
10 gm turmeric
20 gm red chilli powder
5 gm garam masla
20 gm coriander powder
10 gm coriander leaves
Salt to taste
INSTRUCTIONS
Boil the potatoes and dice them. Chop the onions, garlic, ginger, coriander.
Heat oil in Sunflame Deep Karahi and saute the cumin seeds until they crackle.
Add the onion, garlic and ginger and saute until golden.
Stir in the chopped ginger and add the potatoes.
Sprinkle turmeric, garam masala, coriander powder and chilli powder. Toss.