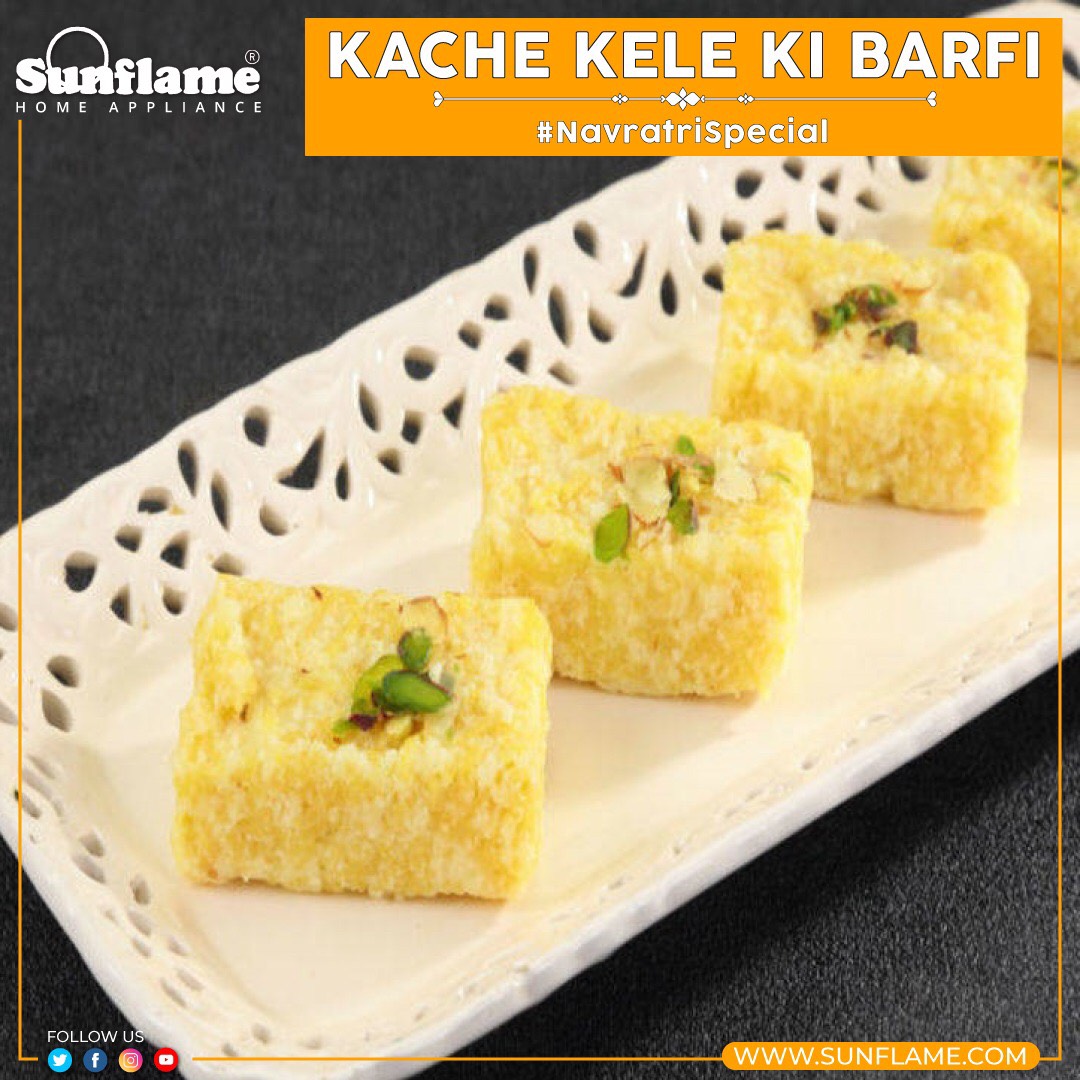 Devi Brahmachari ni is offered a prasad of sugar. Kachhche kele ki barfi is an unusual andinnovativ e prasad you can prepare to offer during your puja.
Ingredients
Shakarkandi/Sweet Potato : ½ cup, boiled and mashed
Unripe banana (kacha kela) : 1, boiled and mashed
Milk : 3 cups
Sugar : 2 tablespoons
Ghee : 1 tablespoon
Black cardamom : 1, powdered
Pistachio : to garnish
Method:
Boil, peel and mash shakarkandi and Kela.
Boil milk, add mashed shakarkandi and Kela and mix with a whisker taking care that no lumps should remain.
Cook it on low flame with constant stirring till the whole milk gets evaporated.
Add ghee and keep on cooking till it starts leaving the sides of pan and changes into a lump.
Take off the flame, put in the greased plate and spread to form a uniform layer.
Garnish with pistachio, cool it and cut into desired shape