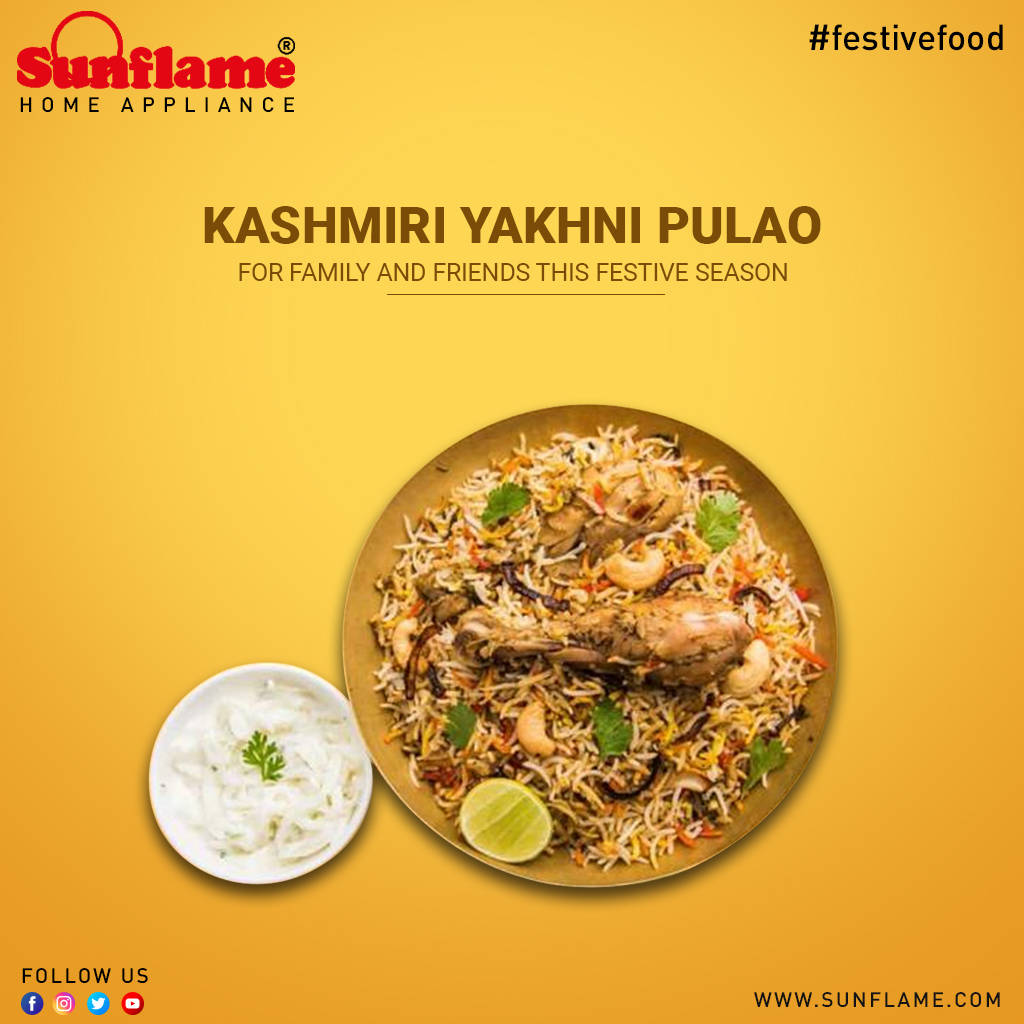 Ingredients:
2 cup soaked basmati rice
1/2 medium onion
1/2 teaspoon peppercorns
2 inches Cinnamon stick
1/2 teaspoon nutmeg powder
6 cloves garlic
1 teaspoon coriander seeds
4 pinches salt
1/2 teaspoon crushed to paste ginger
1/2 medium chopped tomato
1/2 cup yoghurt (curd)
1/2 teaspoon Red chilli powder
2 green cardamom
500 gm chopped into cubes chicken
2 black cardamom
1/2 teaspoon clove
1 bay leaf
1/2 teaspoon mace powder
2 inches ginger
3 cup Water
1/4 medium sliced onion
1/2 teaspoon crushed to paste garlic
1 teaspoon cumin seeds
1/2 teaspoon coriander powder
1 teaspoon garam masala powder
1 1/2 teaspoon fennel seeds
Method
Take a clean muslin cloth and tie the cubed onion pieces, garlic pods, whole ginger, black cardamom pods, black peppercorns, coriander seeds, cloves, cinnamon stick, nutmeg, and mace in it. This is called bouquet garni.
In a cooking pot, take water, cubed chicken and a teaspoon of salt. Turn on the flame. Add to it, the bouquet garni and boil for around 20 minutes or until chicken gets done.
Remove the bouquet garni and keep the stock with chicken pieces aside. The 'yakhni' is ready.
In a pan, heat oil and fry onions. Take 1/4 of it and keep aside.
In the remaining onions, add cumin seeds, ginger garlic paste, tomatoes, salt, red chilli powder, coriander powder and stir fry for 3 minutes.
Add yogurt, garam masala and green cardamom. Cook on a medium high heat till the tomatoes get tender.
Add fennel seeds and chicken pieces to the masala and let it simmer for another 2 minutes.
Add this masala to the prepared yakhni (stock) in the cooking pot, turn on the heat and cook the rice uncovered for 5 minutes or till water dries up.
Sprinkle fried onions on the rice, add a tbsp of ghee and seal the pot with foil or atta dough so that the flavors do not escape.
Cook on a low heat for 15 minutes or till the rice is done.
https://recipes.timesofindia.com/recipes/yakhni-pulao/rs53190904.cms