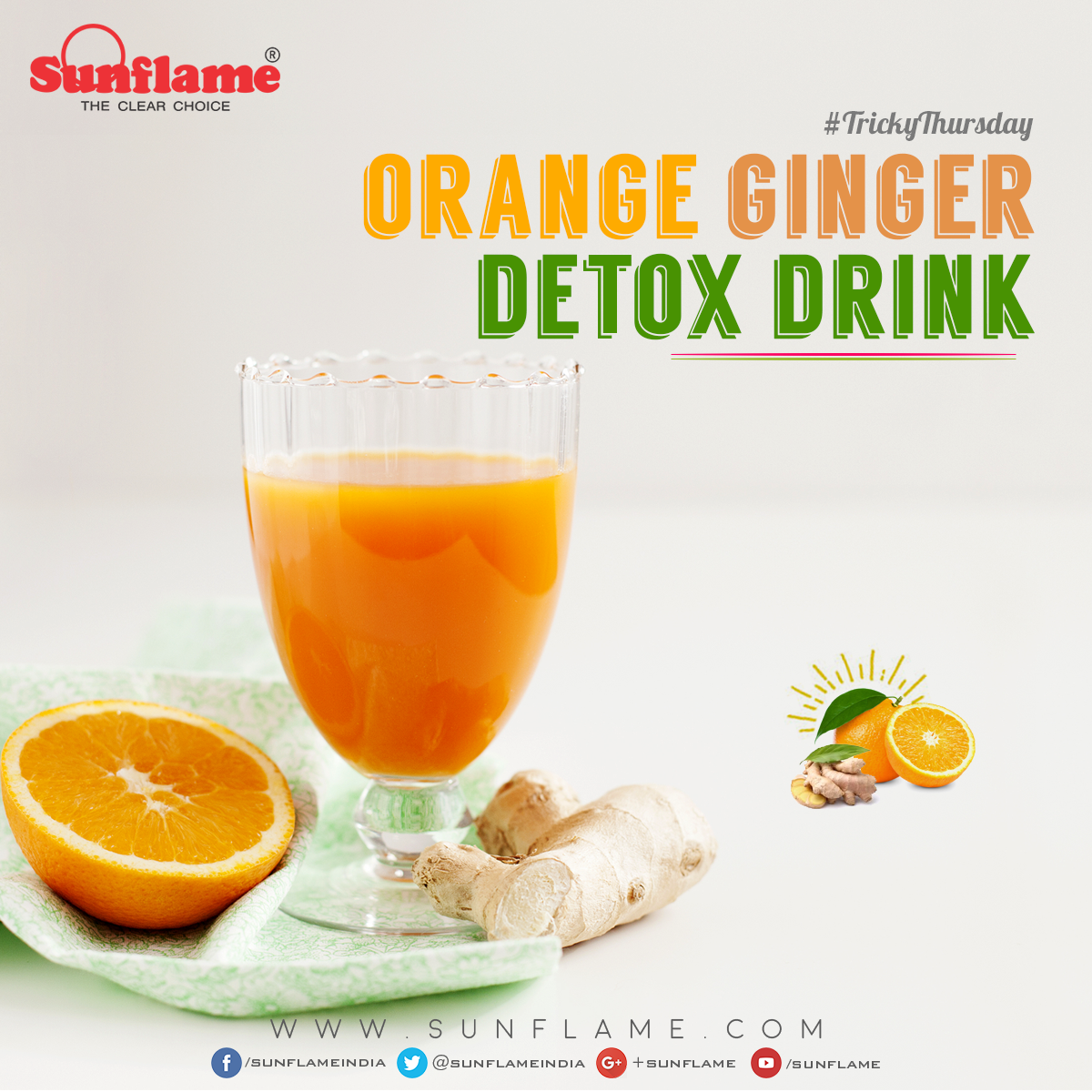 Ingredients-

• Orange - 2
• Cold water - 1 cup
• Ginger - 1 inch long piece
• Sugar - 2 spoons (Optional)

METHOD-

• Peel oranges, separate the carpels and put them in a blender/juicer.
• Scrap off the skin from ginger and add it into the blender or juicer. Pour cold water and add sugar (its optional).
• Close the blender and blend well. Then strain the juice and discard the pulp.
• Serve!!
Like us on Facebook & stay posted on delicious recipes: www.facebook.com/sunflameindia
Source: http://www.youtoocancook.net/2013/05/orange-ginger-juice-orange-gingerade.html#ixzz4aoONJVuV