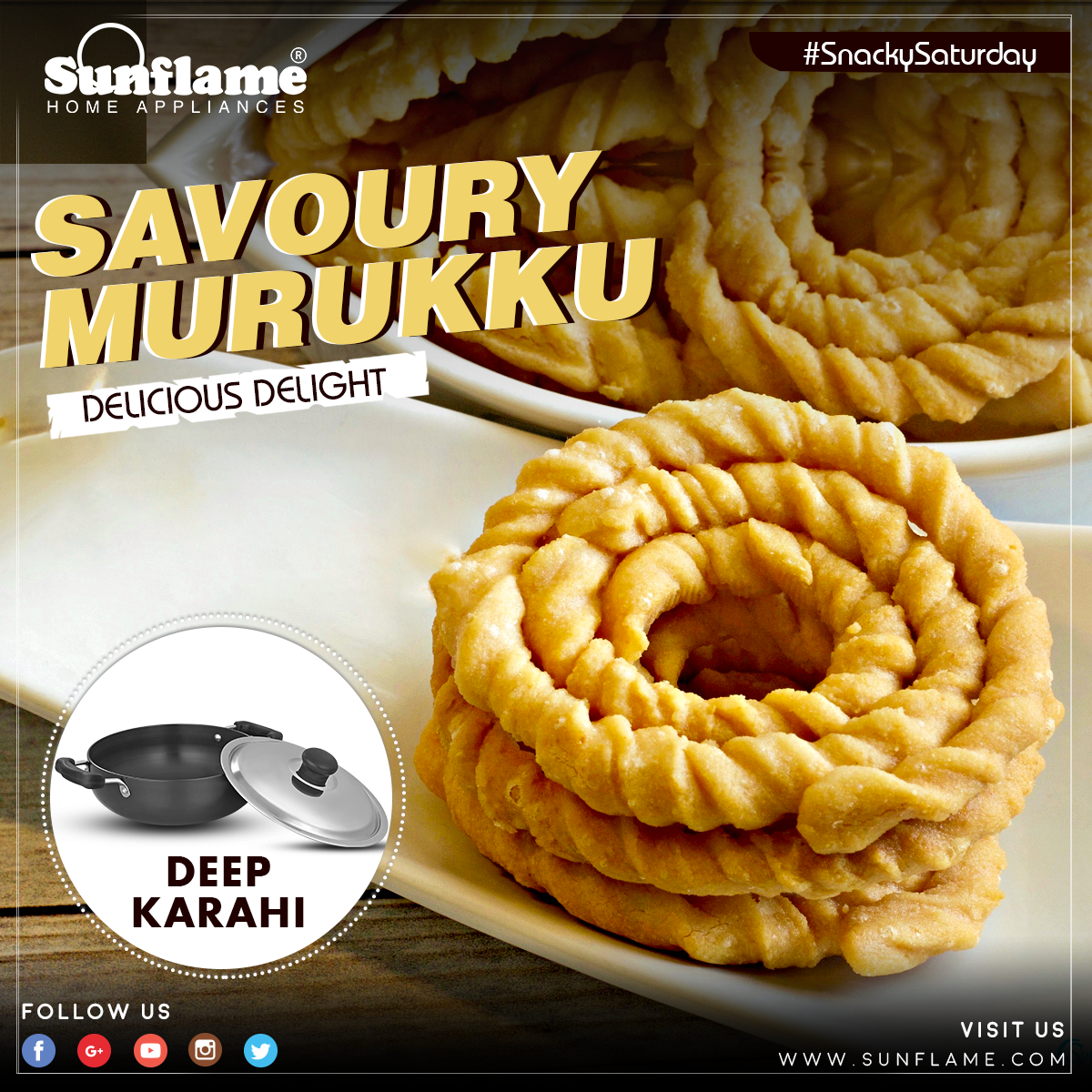 INGRIDIENTS
1 cup rice flour
1/4 cup dhuli urad daal-roasted and powdered
1 1/2 tbsp salt
1/4 Tbsp asafetida-diluted in 1/4 cup water
2 Tbsp ghee or butter
1 Tbsp safed til oil for deep frying
INSTRUCTIONS
Mix all the ingredients and knead to a firm dough with water.
Keep aside for half an hour or so.
Heat the oil till a drop of dough thrown in comes up at once.
Using a press (like a cookie press), press out round murkkus straight into the hot oil.
Lower the heat and cook till they're light brown and crisp on both sides.
Cool and store in an airtight jar and enjoy whenever hunger strikes.
Like us on Facebook & stay posted on delicious recipes: www.facebook.com/sunflameindia