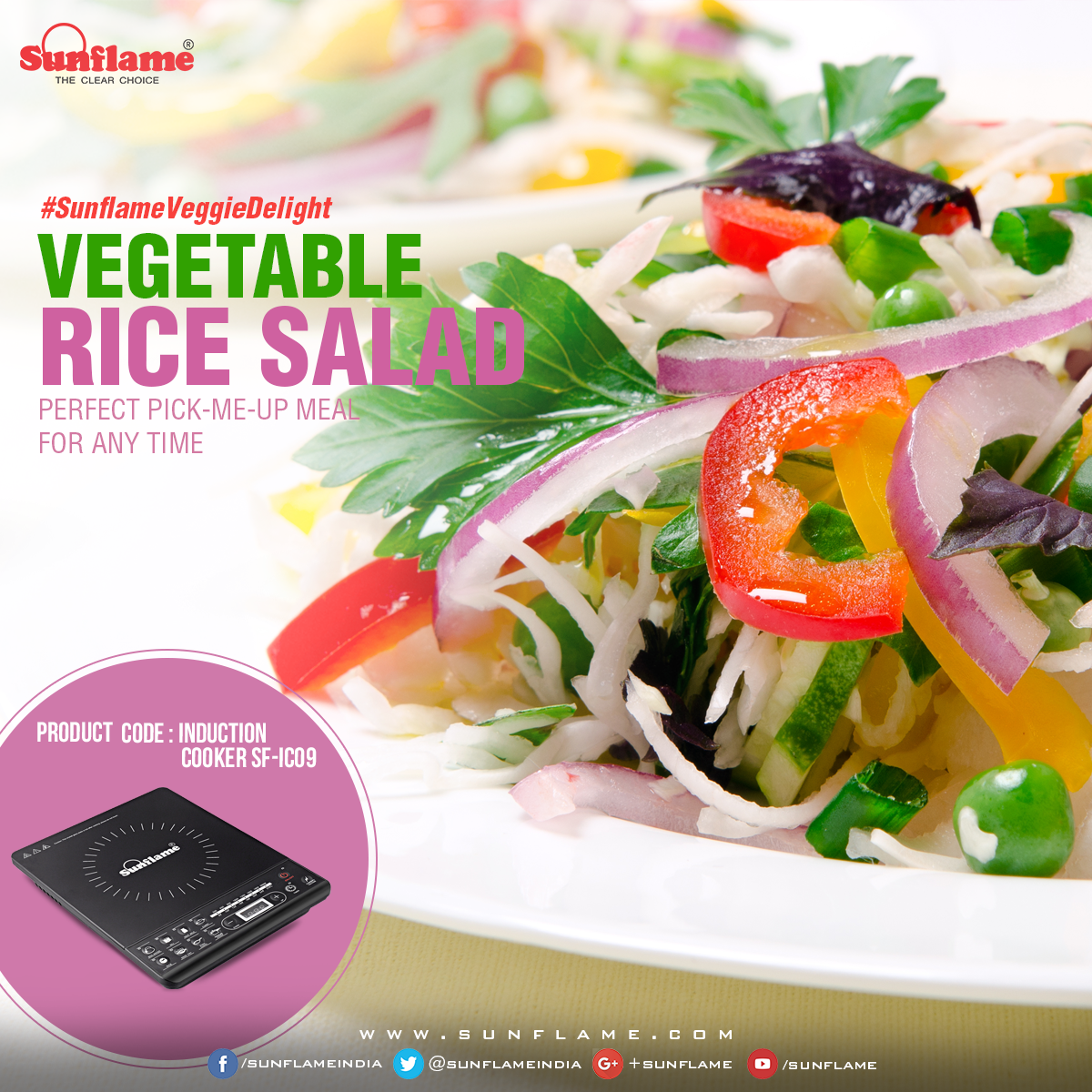 INGREDIENTS:
1. 1/2 cups long grain white rice
2. 2 1/2 cups cold water
3. 2 garlic cloves, minced
4. 1/4 cup vegetable oil
5. 1/4 cup teriyaki sauce
6. 3 Tbsp. rice vinegar
7. 1 Tbsp. honey, or to taste
8. 1/4 cup chopped fresh cilantro, basil or mint
9. 1 tsp. Asian-style hot chili sauce, or to taste
10. 1/2 cup fresh or frozen (thawed) corn kernels
11. 1 cup grated carrot
12. 2 green onions, thinly sliced
13. 2 cup packed baby spinach, thinly sliced
14. 1 small red bell pepper, finely diced
INSTRUCTIONS:
Place the rice and water in a medium pot. Set over medium-high heat and bring to a boil. Cover, turn the heat to its lowest setting, and cook 15 minutes, or until the rice is tender. Spoon and spread the rice out on a wide plate and cool to room temperature. Place the garlic, oil, teriyaki sauce, vinegar, honey, cilantro or mint and hot sauce in a large bowl and mix to combine. Add the rice and remaining ingredients and toss to combine. Cover and refrigerate until ready to serve. Can be made few hours in advance; toss again before serving.
Options: Instead of regular, long grain white rice, use a more aromatic type of white rice in this recipe, such as a jasmine or basmati. For added texture and richness, add 1/2 cup of unsalted, roasted cashews, coarsely chopped, to the mix of ingredients tossed with the rice.
Source - https://www.thriftyfoods.com/recipes/recipes/6-vegetable-rice-salad
Like us on Facebook & stay posted on delicious recipes: www.facebook.com/sunflameindia