Details
Equipped with stainless steel Baffle filters which are perfect for Indian kitchens. The Aveo Dx features oil collector which only allow the air move freely between the filters. Requires cleaning every 6 months.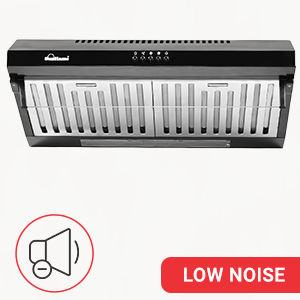 Noiseless operation that often goes unnoticed, the Aveo Dx 60 Bk features a suction motor with a maximum noise level of 58 Db.
Crafted with Stainless Steel body and a glass finish, the Aveo Dx is designed for superior absorption of grime. An efficient way to control the exhaust and have a safe kitchen environment.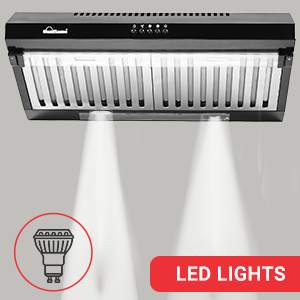 The Aveo Dx comes with 2 LED efficient lights that consume very less power. It gives users the perfect amount of light while cooking.
Featuring Intelligent push button controls for maximum comfort and convenience. Easy adjustment of light and different speed levels to create a perfect environment in the kitchen.
The Aveo Dx 60 Bk comes with a powerful suction capacity of 700 m3/hr and is ideal for kitchen size of not greater than 100 sq ft. Operated with a powerful motor (14000 rpm) with an airflow of 21m/sec, the Aveo Dx chimney is perfect for low frying and grilling.