Details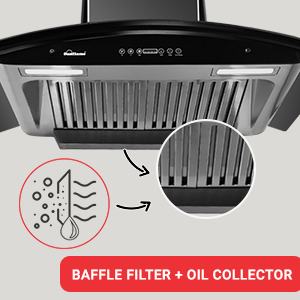 Equipped with Stainless Steel Baffle filters, the oil & other residues gets collected in the smartly designed oil collector letting only the air move freely between the filters.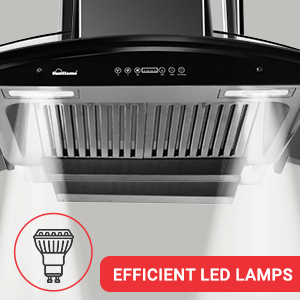 All Sunflame chimneys come with energy-efficient LED appointments to keep your kitchen bright and heat-free unlike the halogen alternatives. It provides the perfect amount of light while cooking.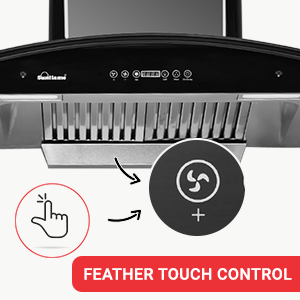 The feather touch control enables users to operate the chimney effortlessly with just a slight touch. It is designed for the best user experience and easy use.
Crafted with Stainless Steel body and a glass finish, the Rapid 60 DX provides a robust build yet elegant and classy glass front that adds beauty to your kitchen.
The Rapid 60 comes with a powerful suction capacity (1100 m 3 h) with noiseless operation. It is operated with a powerful motor that prevents smoke from escaping the chimney which in turn keeps the kitchen fresh.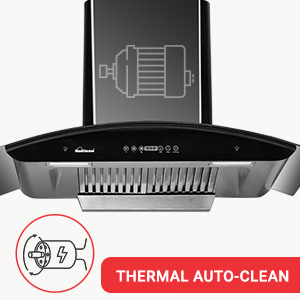 Cleaning the chimney comes easy with the Innovative Heat Auto-Clean technology that helps in getting rid of oil and grease particles which affects the suction capacity of the chimney.