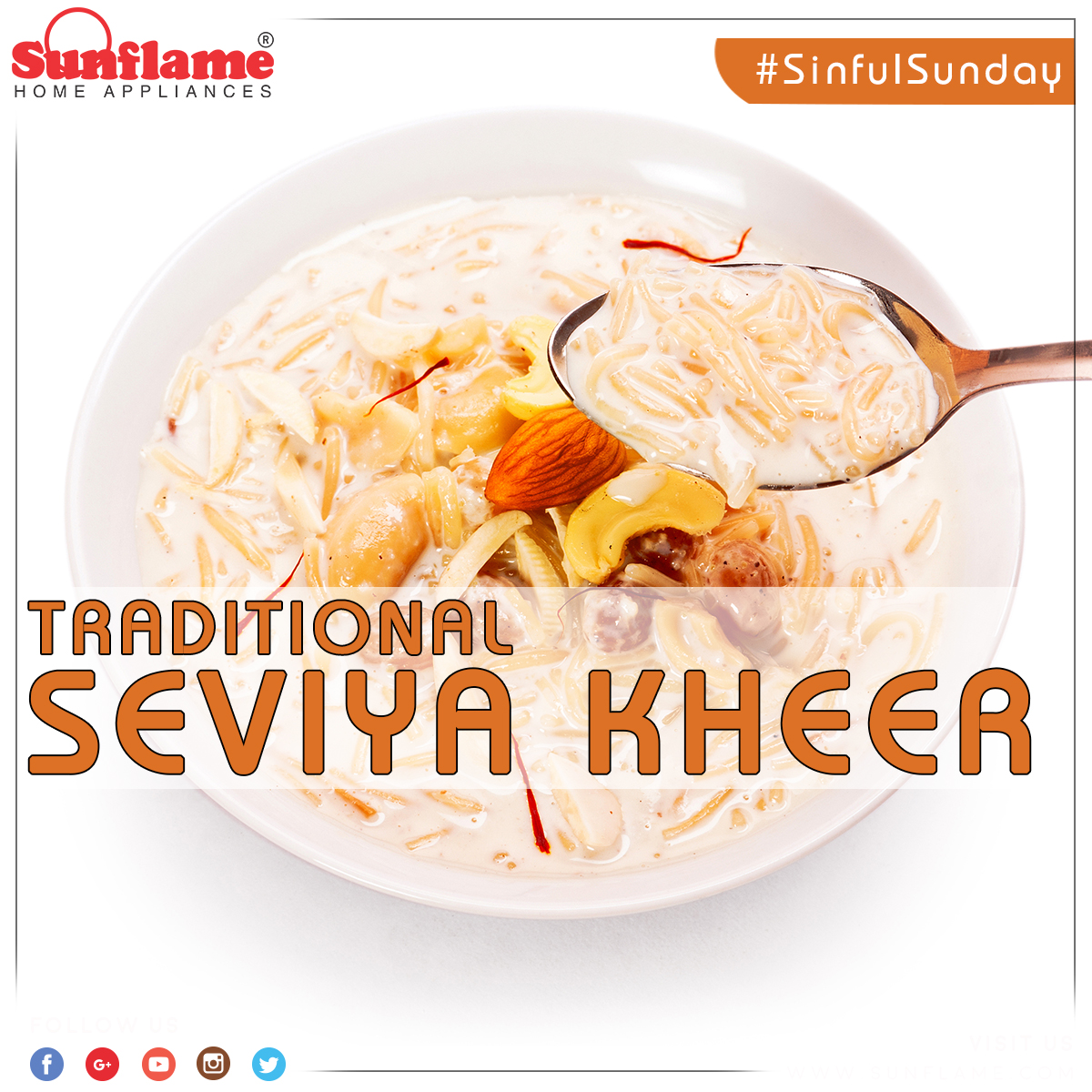 INGREDIENTS
Vermicelli roasted 1 cup

Milk 4-5 cups

Sugar 1/2 cup

Ghee 1 tablespoon

Green cardamom powder 1 teaspoon

Saffron (Kesar) a pinch

Cashewnuts chopped 1/4 cup

Raisins ¼ cup
INGREDIENTS
Heat ghee in a SUNFLAME SAUCEPAN.
Add 1 tablespoon milk to the saffron and mix well. Set aside.
Crush vermicelli lightly and add to the pan. Sauté for a minute.

Add cashew nuts and raisins. Mix well and sauté for 2 minutes.

Add remaining milk, little by little and keep stirring.

Add sugar, stir to mix and cook on medium heat till the milk is reduced and the vermicelli is soft. Keep stirring.

Add saffron milk and cardamom powder and mix well. Switch off the heat.

Garnish with some raisins and serve hot or chilled.
Like us on Facebook & stay posted on delicious recipes: www.facebook.com/sunflameindia