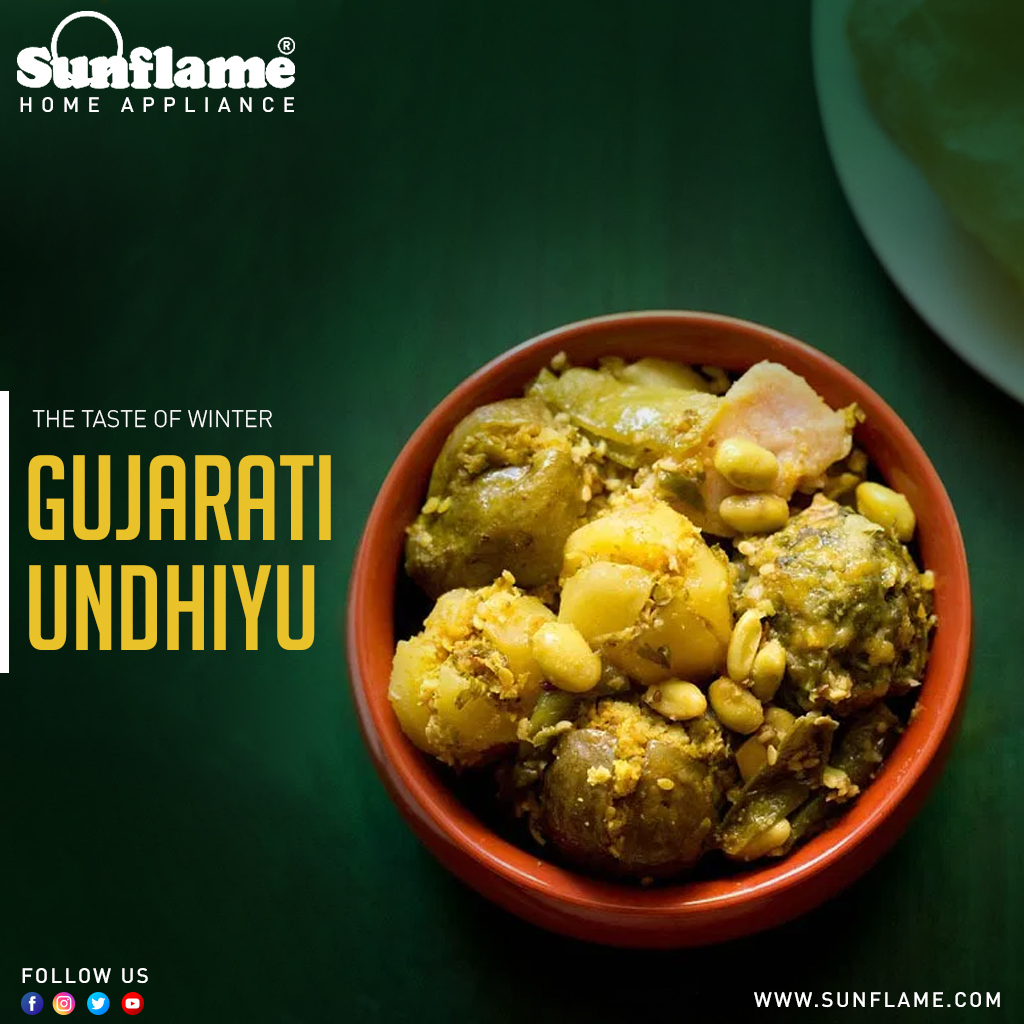 Ingredients Of Undhiyu
100 gms yam- peeled and diced
100 gms potato- peeled and diced
100 gms beans- diced
100 gms raw banana- diced
1/2 tsp asafoetida
1/2 tsp whole cumin
Oil to fry
For the muthiya:
2 cups chickpea flour
1 tsp kastoori methi
1 tsp red chilli
1 tsp sathri or lemon flower
1 tsp sugar
2 tsp oil for binding
Salt to taste
1/4 tsp cumin
1/2 tsp turmeric
For the masala:
1 Tbsp grated coconut
3 tsp coriander powder
1/2 tsp cumin
1 Tbsp fresh coriander- chopped
1/2 tsp turmeric powder
1 tsp red chilli powder
1/2 tsp oil
Salt to taste
How to Make Undhiyu
1.Lightly fry all the vegetables and keep aside.
2.To prepare muthiya, mix all the ingredients in a bowl.
3.Make small balls from this mixture and fry.
4.To prepare the masala, mix all the ingredients. Keep aside.
5.Heat oil in a pan and add asafoetida and cumin.
6.Now add the masala mixture and cook for few minutes.
7.Finally add all the vegetables and muthiya balls
8.Cook till done.