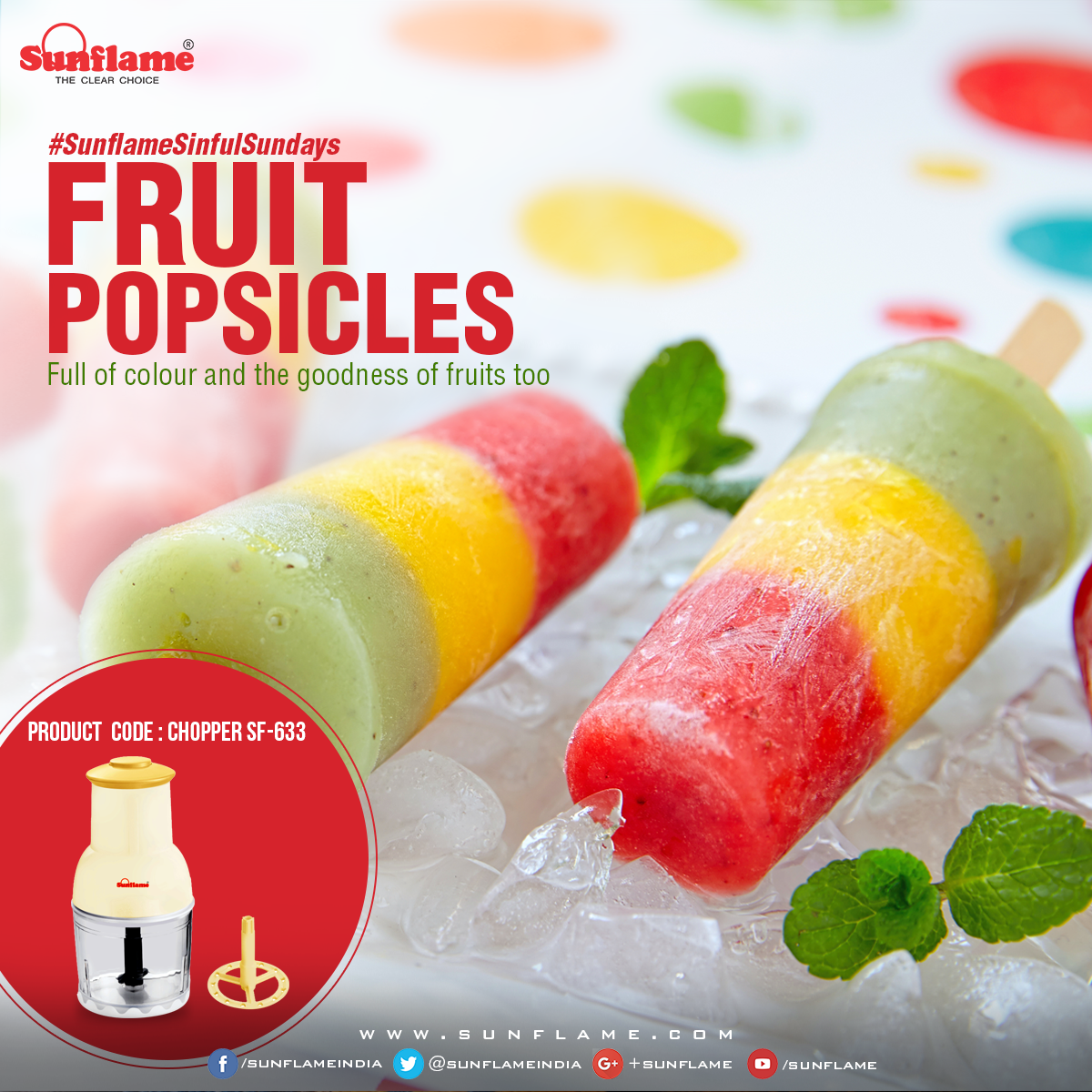 INGREDIENTS:
~1 ripe peach, skin removed, diced
1/3 cup fresh or frozen blueberries or any other berries you like
3/4 cup mandarin orange segments
~1 cup fruit juice of choice (I went with OJ, but pomegranate, grape or cranberry would also work lovely.)
INSTRUCTIONS:
Divide orange segments, blueberries and peaches equally between 7 or 8 dixie cups or 6 standard-sized popsicle molds.
Nestle your popsicle sticks down into the bottom center of the molds and top with juice of your choice – I went with OJ, but cranberry or pomegranate would also be great here.
Place close together in a loaf pan or other small pan and freeze until set – at least 4 hours.
Remove dixie cup molds and consume immediately. Store leftovers in the freezer in a freezer-safe bag.
Adapted from - http://minimalistbaker.com/all-fruit-4-ingredient-popsicles/
Like us on Facebook & stay posted on delicious recipes: www.facebook.com/sunflameindia