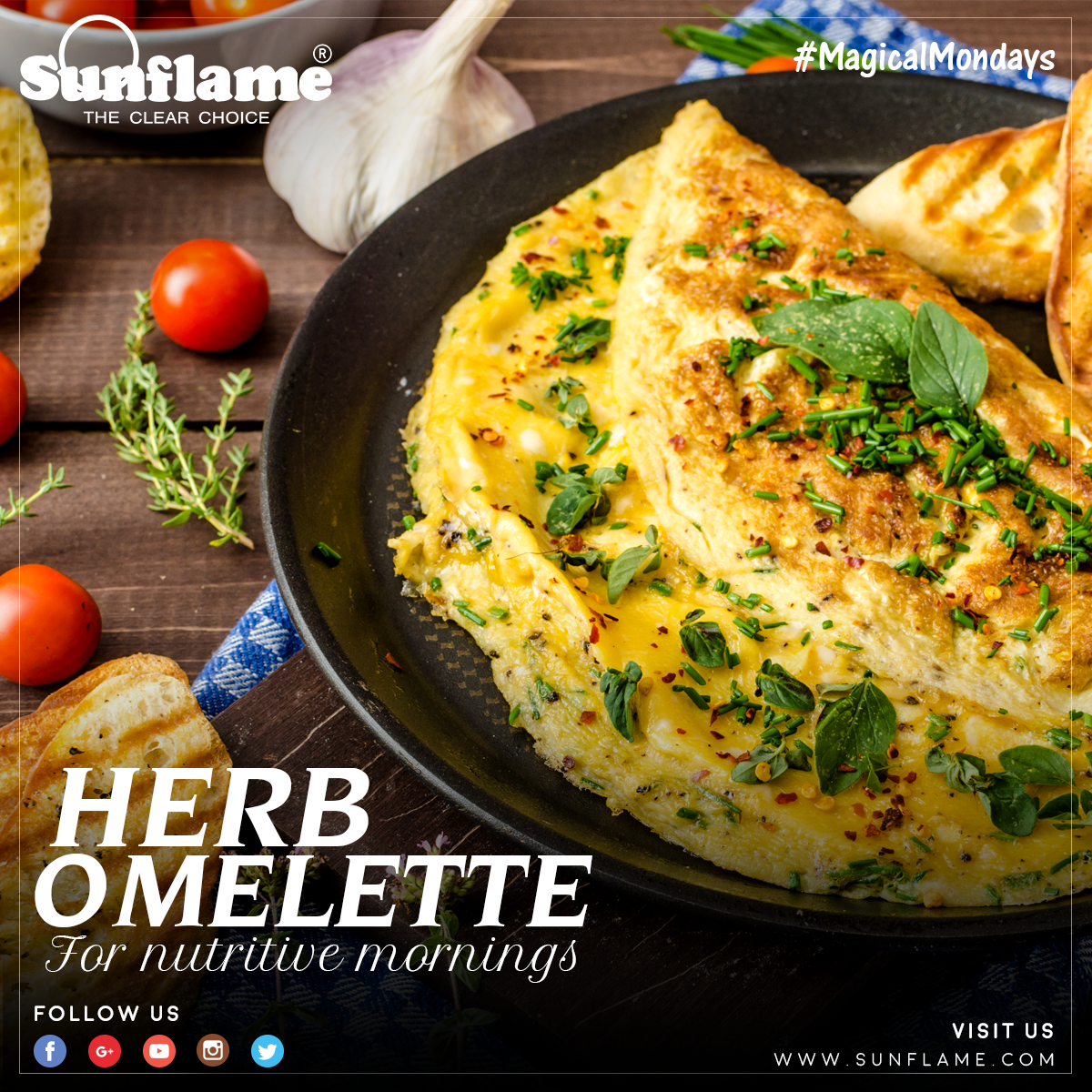 INGREDIENTS:

1/2 tablespoon medium chopped fresh chervil
3/4 tablespoon thin sliced fresh chives
1/2 teaspoon thin sliced fresh tarragon
2 extra-large eggs
2 tablespoons milk
Pinch kosher salt
1/8 teaspoon freshly ground black pepper
1 tablespoon extra-virgin olive oil
2 ounces plain goat cheese
2 ounces roasted red peppers, julienned
1/2 tablespoon medium chopped fresh Italian parsley

INSTRUCTIONS:
To make the Fines Herbs, combine the parsley, chervil, chives and tarragon in a small bowl and set aside.
Break the eggs into a small bowl, and then add the milk, 2 tablespoons Fines Herbs, salt and pepper and whisk with a fork.
Preheat an 8-inch nonstick saute pan over medium hot heat and swirl the olive oil into the pan. Pour in the egg mixture and swirl it in the pan. For a few seconds, gently stir the egg mixture with a heat resistant rubber spatula (as if you were going to make scrambled eggs) and then swirl the eggs in the pan to make a nice round appearance.
Reduce the heat to avoid any color or scorching. Continue cooking for about 1 minute.
The eggs will be set on the bottom, but slightly liquid on top.
Flip the omelet, and remove it from the heat. Crumble the goat cheese over the center of the omelet and top it off with the roasted peppers. Tri-fold the omelette and plate immediately.