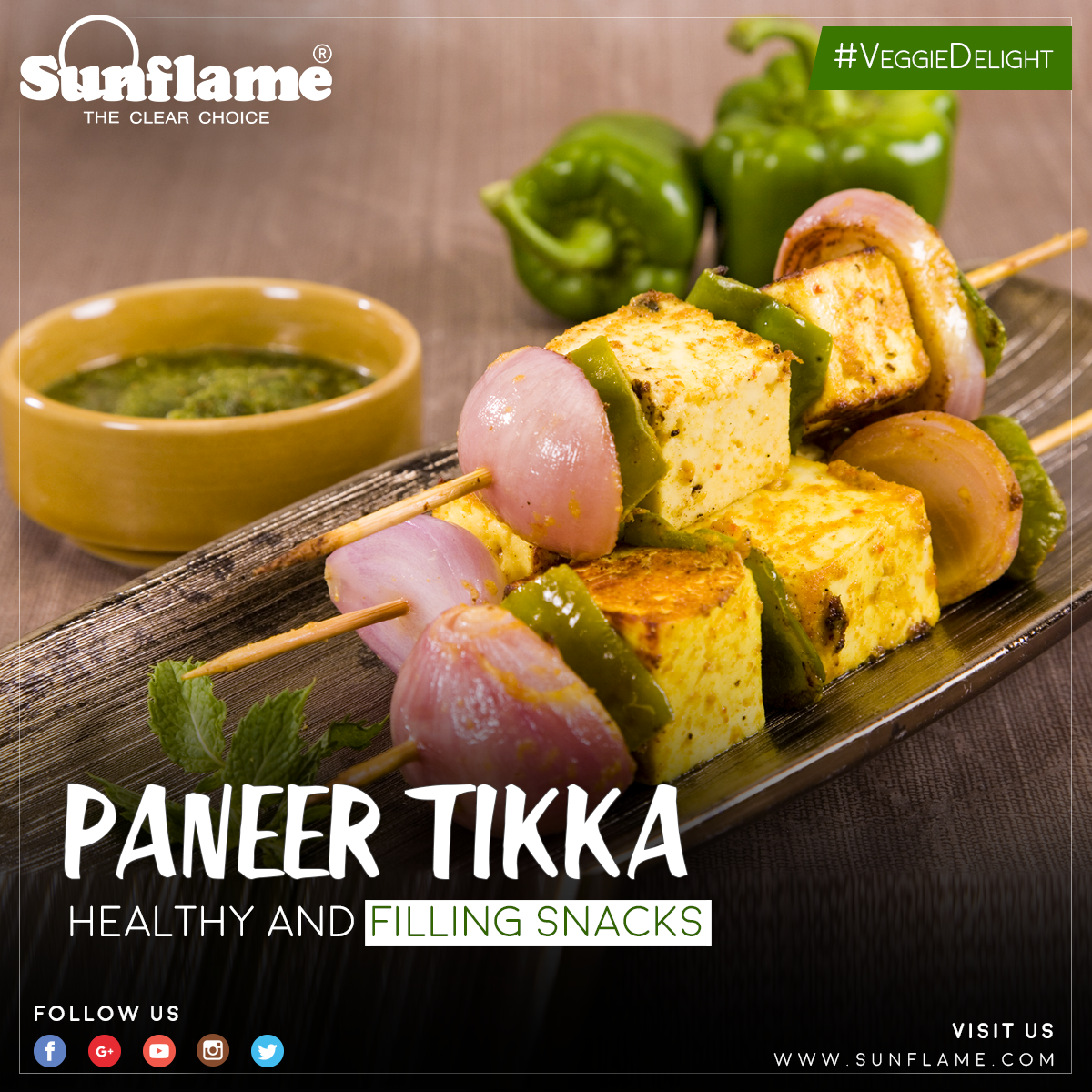 INGRIDIENTS
1/2 kg paneer
1 tomato
1 onion
1 capsicum
Marinade for paneer tikka:
1/2 Tbsp cumin seeds
1/2 Tbsp coriander seeds
1 brown cardamom
10 green cardamom
1/2 Tbsp cloves
1/2 Tbsp black pepper
2 star anise 2 pieces
1/2 Tbsp shahee zeera
3 Tbsp ginger-garlic paste
2 tsp turmeric powder
2 tsp red chilli powder
2 tsp coriander powder
Salt
2 tsp kashmiri chilli powder
2 Tbsp refined oil
1/2 lime
1/2 Tbsp dry mango powder
1/2 Tbsp chaat masala
2 green chilli, chopped
100 gms whisked curd
1/2 Tbsp garam masala
Coriander leaves, chopped
Mint leaves, chopped
INSTRUCTIONS
Dry roast and pound cumin seeds, coriander seeds, brown cardamom, green cardamom, cloves, black pepper, star anise and shahee zeera in a mortar and pestle.
In a bowl add ginger garlic paste, turmeric powder, red chilli powder, coriander powder, salt, kashmiri chilli powder, refined oil, coriander leaves chopped, mint leaves chopped, lime, dry mango powder, chaat masala, green chilli, whisked curd and hara masala. Mix them all.
In a tray spread some paneer cubes, julienne onion, capsicum and tomatoes.
Mix the masala in the tray. Marinate the paneer cubes.
Skewer the tikkas for roasting.
Now keep the marinated paneer tikkas in the fridge for 45 minutes.
Then grill the tikkas till cooked.
Serve the paneer tikka hot.