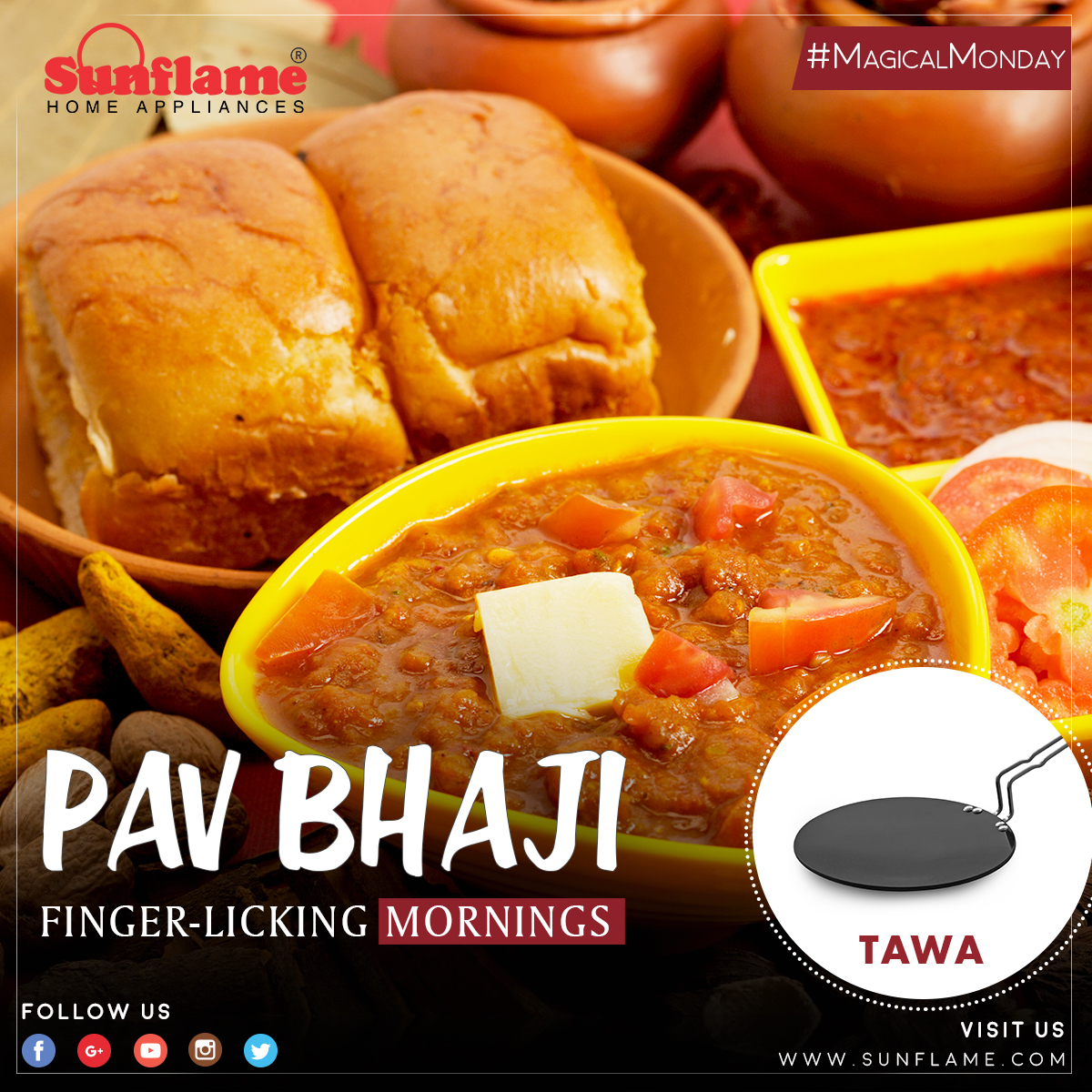 INGREDIENTS
1 tsp Oil
4 cubes Large Butter, finely chopped
1 Cup Onion, chopped
1 tsp Ginger-Garlic paste
1/2 Cup Lauki, chopped
1/2 Cup Capsicum, chopped
1 Cup Potatoes, chopped
1/2 Cup Beetroot, chopped
2 tsp Salt
1 tsp Chili powder
3 tsp Pav Bhaji Masala
1 tsp Red chili powder
1/2 Cup Tomato puree
1 cube To taste Butter
1 Bunch Coriander leaves
For Pav:
Butter
Pav Bhaji masala
INSTRUCTIONS
Heat oil in a pan. Add cubes of butter along with onion
Saute till golden brown and then add ginger garlic paste. Mix well.
Now add chopped lauki along with coriander and mix well, followed by a cup of chopped potatoes. Mix and mash well together.
Add chopped beetroot, salt, chilli powder and pav bhaji masala to the mashed mixture. Mix well.
Now add the tomato puree.
Mix the tomato puree thoroughly and then add butter followed by coriander leaves to the cooked bhaaji. Mix thoroughly.
FOR PAV
Spread some butter all over the pav.
Sprinkle pav bhaji masala over it.
Toast it on the Sunflame Tawa for a while till it becomes golden brown.
Serve hot along with a lemon wedge, chopped onion and green chilli.