Quinoa with fruits and nuts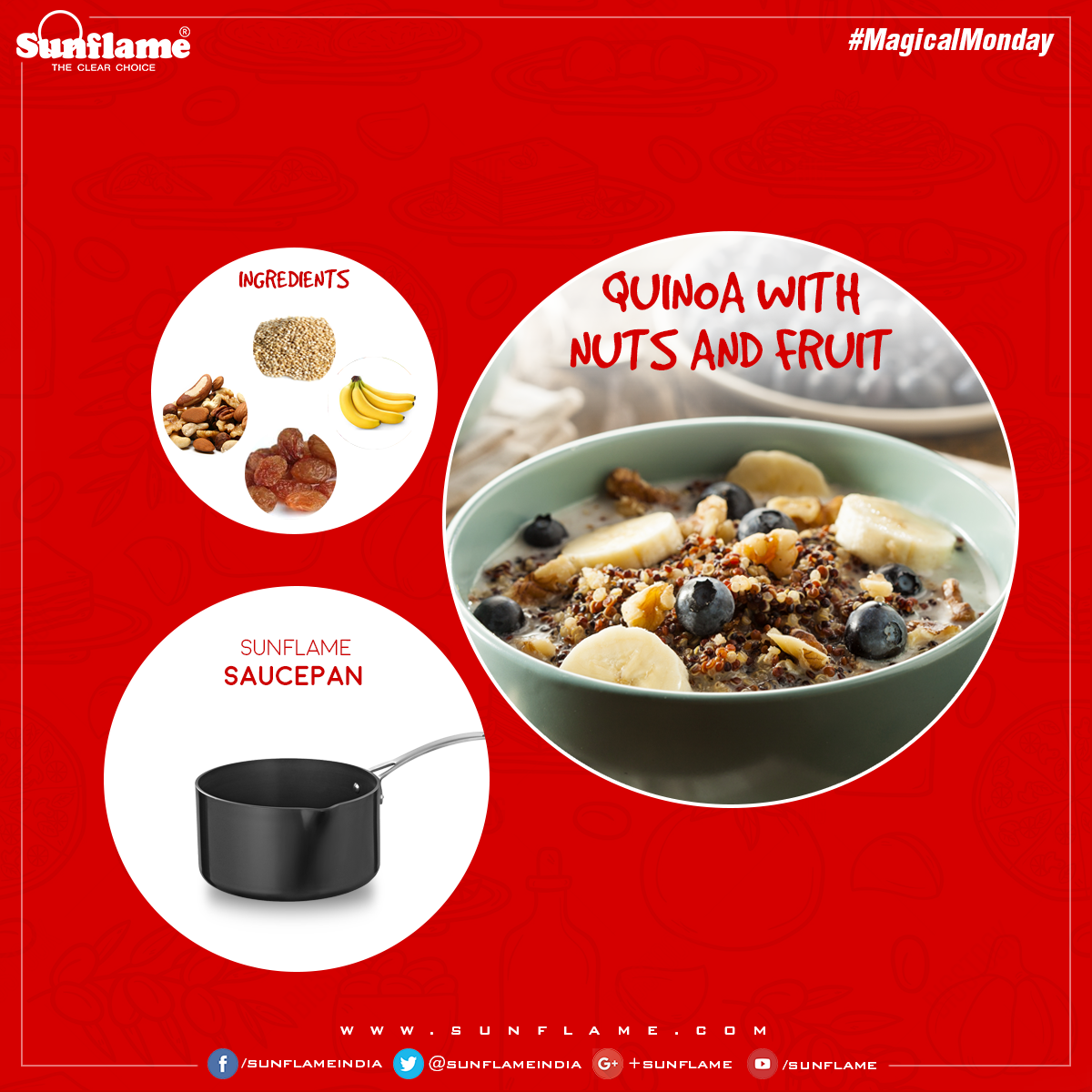 Ingredients:
2 cups cooked quinoa
1 cup milk
2 tablespoons chopped nuts, such as almonds, pecans, or walnuts
2 tablespoons seeds, such as pumpkin, sunflower, or hemp
2 tablespoons dried fruit, such as raisins, dried cranberries, or dried blueberries.
1 teaspoon ground cinnamon
½ teaspoon ground ginger
2 tablespoon honey
½ cup fresh fruit
INSTRUCTIONS:
In a medium saucepan over medium heat, add the quinoa, milk, nuts, seeds, dried fruit, cinnamon, and ginger. Cook until the grains soften and the fruit plumps up, about 5 or 10 minutes.
Top with a drizzle of honey and fresh fruit. Serve hot.
Adapted from - http://www.diannesvegankitchen.com/2017/02/15/fruit-nut-quinoa-breakfast-bowl/
Like us on Facebook & stay posted on delicious recipes: www.facebook.com/sunflameindia