RAW BANANA AND COCONUT TIKKI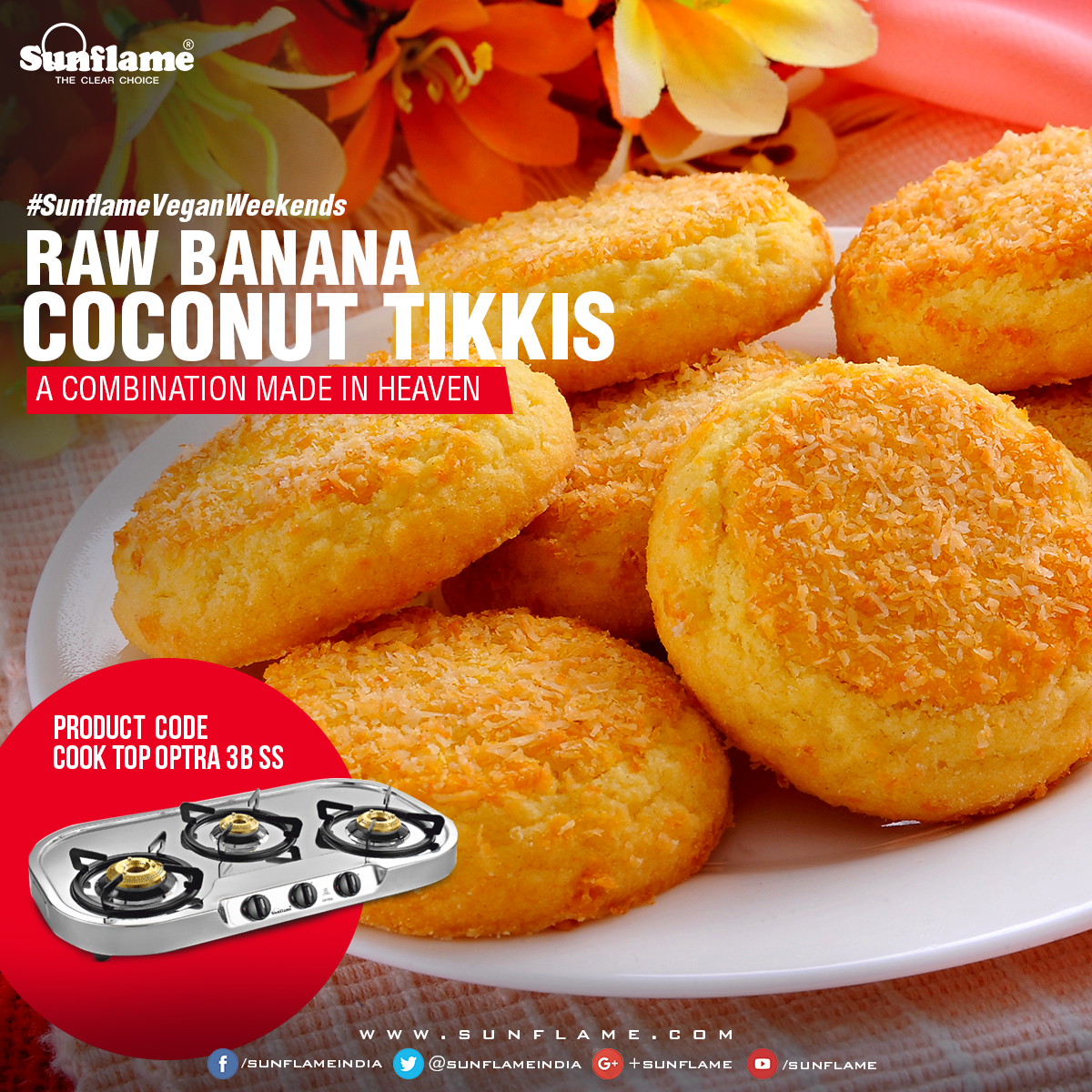 INGREDIENTS
2 large green bananas
1/2 cup fresh grated coconut
1 cup cooked rice
2 to 3 green chillies
1/2 teaspoon mustard seeds
Salt to taste
Oil for basting or shallow frying
INSTRUCTIONS
1. To begin making the Raw Banana Cutlet recipe, wash well and then boil the green banana whole with the peel, till it is soft and done. Set aside for cooling.
2. Mashed the cooked rice well almost to a paste.
3. In the mixer, grind together spices with grated coconut to make a coarse paste.
4. Once the banana is cooled, peel. Discard the peel and mash the boiled banana.
5. Mix together the mashed rice, mashed banana, coconut paste and salt.
6. Make round balls and shallow fry in a cast iron pan or BBQ them a couple at a time till they are nicely browned.
Source - http://www.archanaskitchen.com/raw-banana- cutlet-recipe
Like us on Facebook & stay posted on delicious recipes: www.facebook.com/sunflameindia