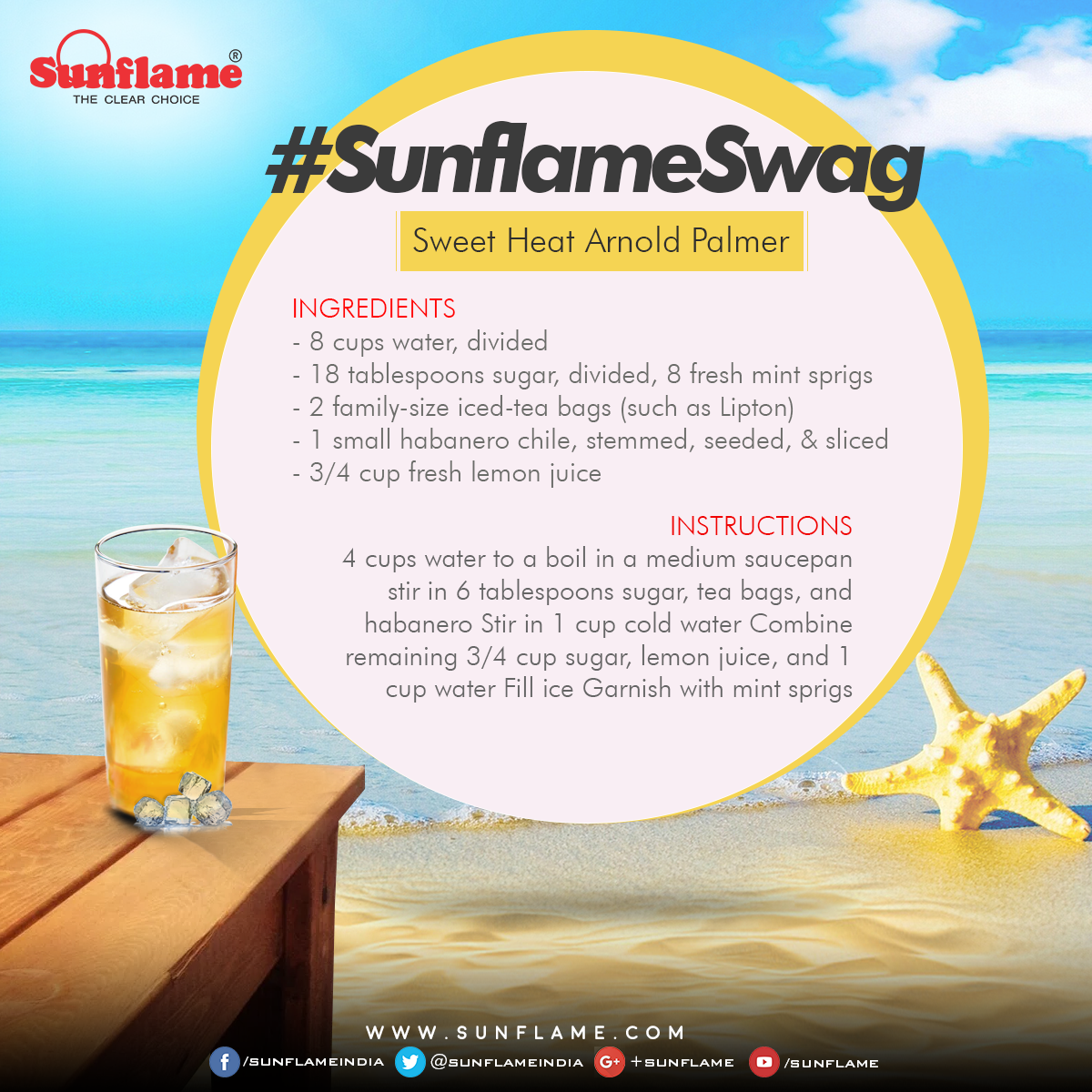 Ingredients
8 cups water, divided

18 tablespoons sugar, divided

2 family-size iced-tea bags (such as Lipton)

1 small habanero chile, stemmed, seeded, and sliced

3/4 cup fresh lemon juice

8 fresh mint sprigs
How to Make It
Bring 4 cups water to a boil in a medium saucepan. Remove from heat; stir in 6 tablespoons sugar, tea bags, and habanero. Steep 5 minutes. Strain into a pitcher. Stir in 1 cup cold water. Cool completely (about 30 minutes).

Combine remaining 3/4 cup sugar, lemon juice, and 1 cup water in a container with a tight-fitting lid; seal. Shake to dissolve sugar. Pour lemon mixture into a second pitcher with remaining 2 cups water.

Fill 8 highball glasses with ice. Fill each glass one-third of the way with lemon mixture. Slowly pour tea mixture evenly over ice in each glass to layer the tea on top of the lemonade. Garnish with mint sprigs. Swirl before shipping.