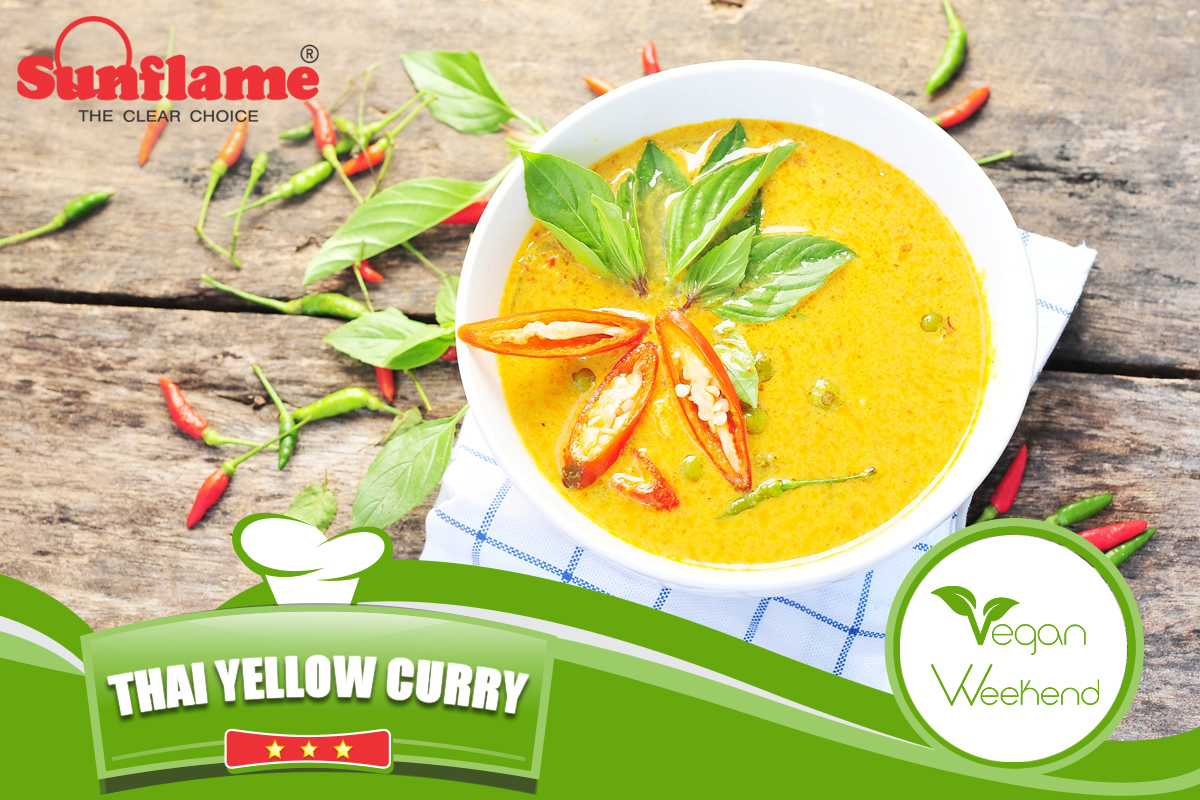 INGREDIENTS
1 Tbsp of vegetable oil
2 green plantains, sliced
4-5 new baby potatoes, cut in half
1 medium sweet potato, peeled & sliced
3-4 baby corns, sliced
2 tsp rice wine vinegar
1 tsp brown sugar
20 gm pea eggplants
1 cup french beans, cut in half
1/2 cup frozen green peas
1 1/2 cup of water
1/2 tsp red chilli powder
200 ml coconut milk
A few lime leaves for garnish
Salt to taste
Ingredients for the Paste:
Juice of 1/2 a lime
2 cloves of garlic
2 tsp of vegetable oil
3 leaves of kaffir lime
1/2 a stalk of lemongrass
1 tsp of turmeric powder
1 tsp of coriander powder
1 tsp of roasted cumin powder
1 medium onion, cut into half
2 small pieces of galangal (Thai ginger)
A handful of fresh coriander, roughly chopped
INSTRUCTIONS
Grind all the ingredients for the paste together.
Soak the sweet potatoes, small new potatoes and plantains in salted water for 10 mins, to prevent oxidization
Then drain the water and season them with a pinch of salt and red chilli powder.
Heat 1 tbsp of vegetable oil in a pan and saute the seasoned veggies for about a minute.
Add the freshly made paste and mix well till it coats the vegetables completely.
Add 1/2 cup of water, give it a nice stir, cover and let it simmer for 2 minutes.
Then add the sliced baby corn, coconut milk, rice wine vinegar and brown sugar. Mix well
Next, add the pea eggplants, beans and frozen green peas.
Stir well, add more water and let it cook till the gravy thickens.
Garnish the curry with fine strips of Kaffir lime leaves.
Serve with steamed rice.
Source: http://food.ndtv.com/recipe-yellow- thai-curry- 162882
Like us on Facebook & stay posted on delicious recipes: www.facebook.com/sunflameindia